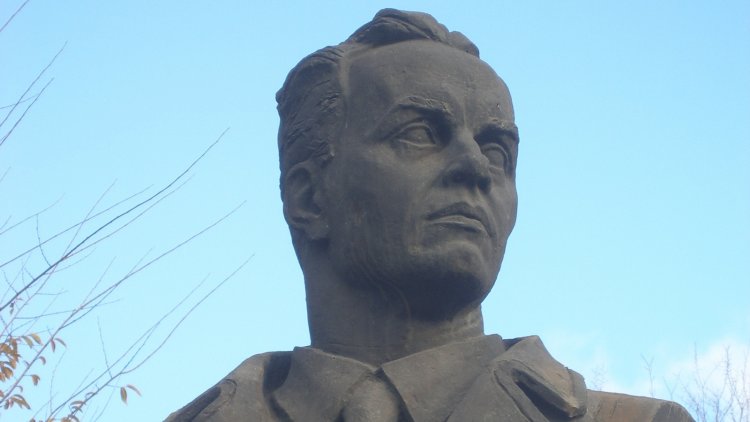 A native of Brynchagi village near Yaroslavl, Mikhail Ilyich Koshkin saw light to design the best tank of WWII.
The road towards the strong-armored masterpiece was bumpy: through a hungry childhood, a civil war, Sverdlov Communist University, Vyatka Confectionary Factory, where he worked as a director, and through party work. Later, Koshkin – already an adult and a family man – was sent to study in the Leningrad Polytechnic Institute. In 1937, he became head of the Tank Design Bureau on a secret facility in Kharkiv. There he designed his masterpiece: the renowned T-34. Two T-34 prototypes were tested in the army and then sent on their own wheels from Kharkiv to Moscow. The rally was commanded by the chief designer himself. Right on Kremlin's Ivanovskaya Square, members of the Soviet government inspected and approved the tank.
Koshkin didn't live to see the war and his brainchild's triumph: the tension of the race took its toll. Yet, already before the war, the Kharkiv Locomotive Factory became known as "Koshkin's House." Later, the Stalingrad Tractor Plant joined the production process, and produced around 40% of the tanks up until the Battle of Stalingrad, while the rest were produced in Nizhny Tagil and in Gorky. No other type of combat equipment caused so much shock for the Germans as the T-34. 
A monument to Mikhail Koshkin stands today in Kharkiv, while monuments to T-34 can be found all over the country. And each of the numerous tanks installed on pedestals is also a monument to Koshkin and his associates.