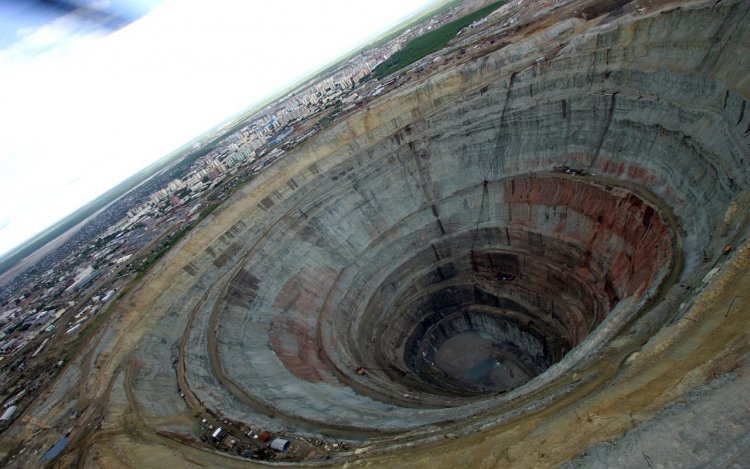 Soviet explorationists sent a radio message from the search site in the basin of Irelyakh river: "We lit a pipe of peace, the tobacco is excellent." The encrypted message could only be understood by their own – it was about a kimberlite pipe, and tobacco meant diamonds.
That's how the pipe was named – Mir (Peace). In the same year on Irelyakh, which, so that you know, flows into the river of Vilyuy, they started to build Mirny, the city of diamond miners. Today, Mirny even has an observation deck
site located on a steep slope of the Mir pipe pit.
Although, in order to see the foundation pit which goes deep into the frozen ground, one has to overcome 1,193 kilometers from the nearest Lena railway station, if the weather is dull. One has to get far to see the land of diamonds. Such distances manage to cure even a diamond rush.