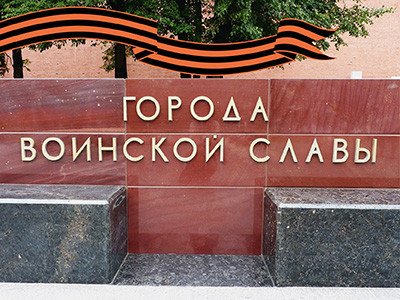 Remember!
Through the ages, through years, –
do remember!
About those
who wouldn't come ever, –
remember!
Robert Rozhdestvensky. 
Today is the 76th anniversary of the Victory in the Great Patriotic War (World War II). We remember all those who were bringing this victory nearer, those who came back alive and remained on the battlefield. It was a hard and courageous way. The war spared nobody, neither women nor children, nor the elderly people. According to official data, the USSR lost 11,444,100 servicemen alone. The total losses of the country are estimated at 26.6 million people. The Nazi invaders destroyed villages, towns and cities which held the line and would not surrender to the enemy. Everybody knows the names of these cities. According to the decree by the Presidium of the Supreme Soviet of the USSR dated May 8, 1965, the Regulation on highest class of honors – Heroic City – was established. This document awarded the title of Heroic City to Leningrad, Odessa, Sevastopol, Volgograd, Kiev, and Moscow. The same decree warded the title of Heroic Fortress to Brest Fortress. Later, Kerch, Novorosskiysk, Minsk, Tula, Murmansk, and Smolensk joined the group of heroic cities.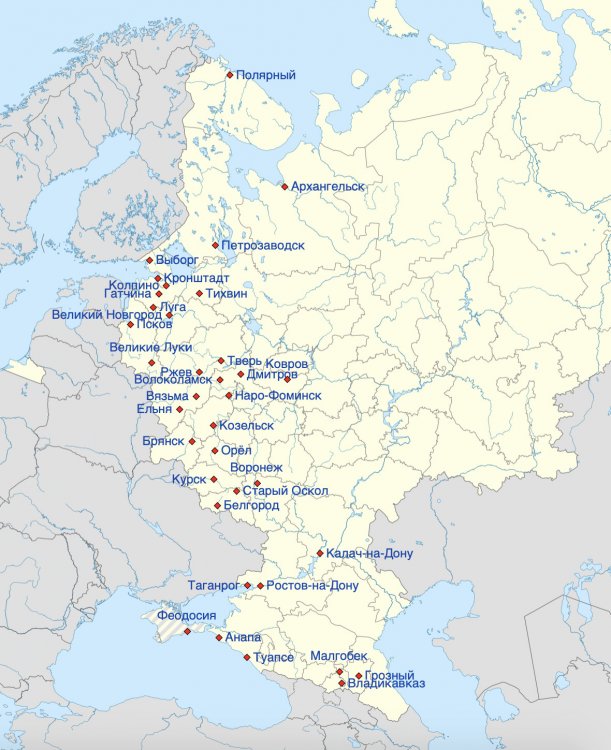 In 2006, the Russian President issued a decree instituting honorary title – the City of Military Glory – which is awarded to the towns and cities for courage, firmness, and massive heroism of residents in combating for freedom and independence of the motherland. 
45 Russian cities are now the holders of this title: Belgorod, Kursk, Orel, Vladikavkaz, Malgobek, Rzhev, Yelnya,Yelets, Voronezh, Luga, Polyarny, Rostov-on-Don, Tuapse, Velikiye Luki, Velikiy Novgorod, Dmitrov, Vyazma, Kronstadt, Naro-Fominsk, Pskov, Kozelsk, Arkhangelsk, Volokolamsk, Bryansk, Nalchik, Vyborg, Kalach-on-Don, Vladivostok, Tikhvin, Tver, Anapa, Kolpino, Stary Oskol, Kovrov, Lomonosov, Petropavlovsk-Kamchatsky, Taganrog, Maloyaroslavets, Mozhaysk, Khabarovsk, Staraya Russa, Grozny, Gatchina, Petrozavodsk, Feodosia. 
In the cities awarded with the title of City of Military Glory, the authorities erected steles with the image of city arms and text of decree on awarding the honorary title.
Portal Scientific Russia congratulates everybody with the Day of Great Victory! 
Based on open sources.
Source of image in the text: vestikavkaza.ru
Source of image on the homepage: dark-lore.ru