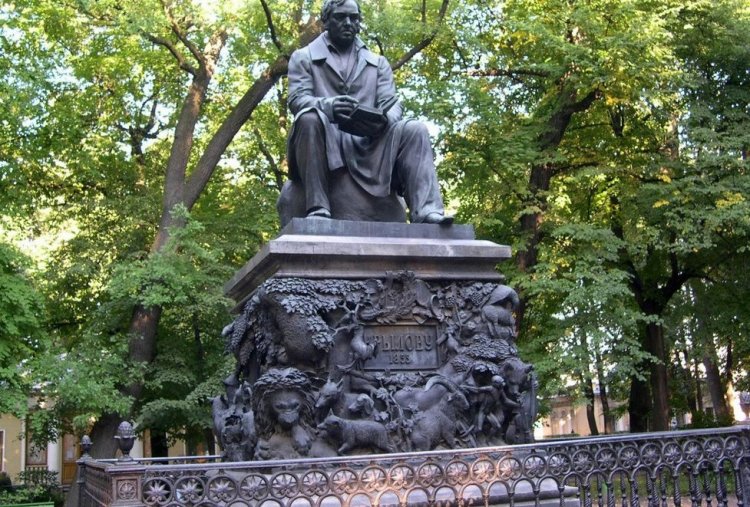 The vast majority of our readers, even if they are not St. Petersburg residents, have been to the St. Petersburg Summer Garden. Now let's check your alertness: how many monuments are there?
"Lots of," would be your answer, and that would be wrong. There are 92 sculptures in the Summer Garden and only one monument – that is, an object dedicated to a certain person. And this person is Ivan Andreyevich Krylov. The best-known Russian fable writer Krylov is depicted surrounded by his characters – a wolf, fox, bear, crane and so on – by the sculptor Peter Clodt. And the little-known Russian poet Pyotr Schumacher responded to the unveiling of the monument with caustic verse:
A cunning old man from his stature in granite
Looks at little boys playing at his feet,
And he thinks: the lovely little beasts,
What hogs will you become when you grow up!