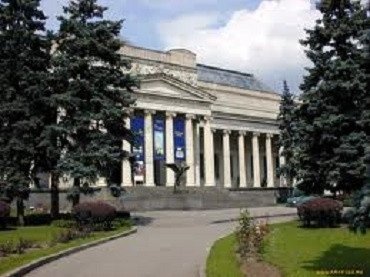 The second – after the Hermitage –collection of Western art in Russia owes its existence to the enthusiasm of Ivan Vladimirovich Tsvetaev.
For 14 years, a professor of Moscow University traveled across Europe and collected casts from the best sculptures and monuments. Meanwhile the architect Roman Klein built a house for this collection. 530 carriages of white marble from the Ural Mountains and European countries turned into a majestic building, and on the last day of spring under the Julian calendar, the museum named after
Emperor Alexander III was opened to the general public.
It lost the royal name after the revolution. For twenty years, the Museum of the elegant
arts remained nameless, and during this time it has become the best
Museum of Western Art in Moscow. There was no secret: requisitioned private collections were given to this museum, and Moscow collector merchants knew a lot about art. In 1937, the museum was
renamed – it got the name of the Museum of Fine Arts and on the 100th anniversary of Alexander Pushkin's death it received the name of Pushkin.