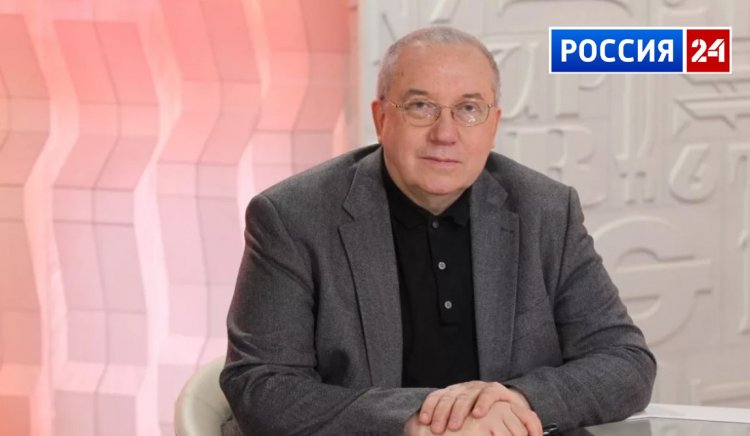 Andrey Kokoshin, prominent statesman and military figure, secretary academician at the Social Sciences Department of RAS, director of the Institute of International Security Problems, has become a guest of the Pyataya Sudiya (Fifth Studio) program (presenter – Andrey Kareyevsky) on Russia-24 channel. The conversation was about uneasy relationship between Russia and America. 
As presenter Andrey Kareyevsky said, "the actions of the US administration look very inconsistent," so "it is not clear to what extent America or Russia are ready for making compromises, if they try to reach an agreement…" Can we say that we face now the darkest night before dawn in relations between the two countries, and they will become better in future? Academician Andrey Kokoshin answered: 
"The present relations really leave much to be desired. The situation looks really challenging, and much has been done in this respect by the previous US administration, the one of Donald Trump. I would not underestimate its destructive activities – withdrawal from a number of agreements, saber rattling, lowering the threshold for use of nuclear weapons, militant political rhetoric in general, etc. However, Trump's administration looked less aggressive than its opponents – the democrats including Joe Biden – in issues, for instance, dealing with interference in our internal affairs, situation in Ukraine, human rights problems, etc.
The current administration has consistently advocated and advocates for arms control. The evidence of this consistent position was the consent for prolonging START-3 treaty for 5 years actually on conditions of Russia. The fact is that Trump's administration demanded from us various concessions which Russia could not go to. Today, we see a positive moment related to START-3. The main topics in relationships with this administration that should be discussed is about reducing the level of tension in military and political relations between Russia and the USA, certain confidence-building measures in military sphere and the ones of arms control. START-3 treaty has been prolonged, yet there are many other issues related to this problem. It is the one on prevention of arms race in space for instance. This issue looks very relevant, especially after Trump's administration has created space forces as a new branch of the US armed forces and declared space a new area of military operations. It was done by both the USA and NATO. I believe that our diplomats ought to concentrate their efforts on this issue. Moreover, we see that there are American politician who have assumed a negative attitude toward Russia with respect to other issues and demand tightening anti-Russian policy, but are ready for cooperation with Russia in the said area. They do it having their own interests at heart, as they fear that the USA will enter into direct confrontation with Russia, which may turn out to be disadvantageous for America. I am not even talking about the fact that it may lead to disastrous consequences taking into account our powerful nuclear weapon potential and Russia's military capabilities in general."