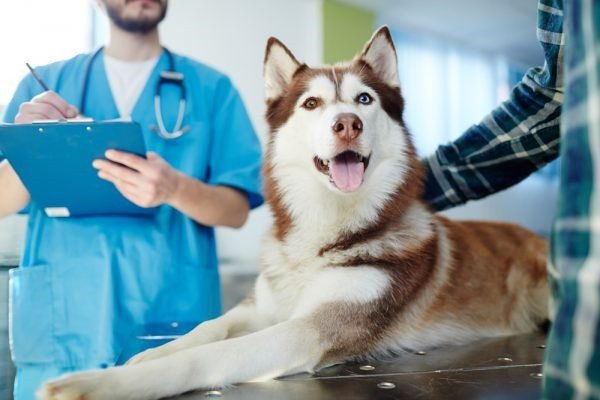 The health of our younger brothers depends on us. Owners are very serious about the health of their pets. To control animal health, a fairly large list of services is needed – from special vaccines to surgeries. This activity is carried out by veterinarians – doctors who monitor the health of animals and can immediately determine what is bothering their patients at various stages of life. The work of a veterinarian is considered one of the kindest professions. These people treat four-legged friends and birds with great care and warmth. Every year on the last Saturday of April, we celebrate the World Veterinarian Day, approved by the World Veterinary Association. Since 2000, many countries have been providing information coverage about the activities of good doctors and their contribution to improving the health and welfare of animals. 
Veterinary medicine is the branch of science that deals with the prevention, diagnosis, and treatment of animal diseases, as well as their injuries and disorders. It is believed that France is the birthplace of veterinary medicine. In the 18th century, the very first veterinary school was opened in Lyon. It was founded by Louis XV to stop the epidemics that destroyed a large number of cattle at that time. But it should be noted that in ancient Egypt in 1800 BC there was a veterinary Kahun papyrus, in which medical observations of animals were recorded vertically in the form of columns – from diagnosis, descriptions of various symptoms to the prescription of a course of therapy. Currently, only a certain part of the preserved text has descriptions of animal diseases. The papyrus has not yet been translated to the end. It is already known that rinderpest was first described in the veterinary Kahun papyrus. In addition, it also deals with such patients as a dog, goose, fish. The papyrus testifies to the high level of development of medical sciences in Ancient Egypt. 
Famous veterinarians 
Andrey Timofeevich Bolotov. In the second half of the 18th century, this Russian agronomist consolidated the idea of promoting zoo hygiene, veterinary medicine, and animal science in Russia. He published more than 400 papers and articles on agriculture, including infectious diseases, treatment of sick animals, and veterinary sanitation. Russian literature of the 18th century on animal husbandry and veterinary medicine was aimed at the mass reader to improve domestic animal husbandry. Bolotov's scientific works have acquired great importance for veterinary specialists in the study of zoo hygiene and disease prevention in animal husbandry. Also at that time, new schools for the training of veterinarians began to open in Russia, and this had a great impact on the development of veterinary medicine as a science. Due to the spread of infectious diseases of large domestic animals in Russia and Europe, various measures were developed for their prevention and treatment, accompanied by quarantine actions. This helped gradually stop and then eliminate epizootics in Russia.
Bernhard Lauritz Frederik Bang. In 1897, Danish veterinarian Bernhard Bang discovered a bacillus that causes brucellosis – a terrible infectious disease. Infection with Brucella abortus can lead to miscarriages in cattle and cause fever. This infectious disease has also been transmitted to humans. In 1921, at the Utrecht Veterinary College, Bang was awarded an honorary doctorate for his contribution to veterinary medicine. The doctor also became famous for his work in the treatment of tuberculosis that affects cattle. He researched vaccination against smallpox, while simultaneously studying other infectious diseases in animals.
Louis J. Camuti. The American Louis J. Camuti became the first veterinarian who devoted his practice to feline medicine. He began treating them in 1932. At that time, veterinarians did not treat cats. During his practice, the doctor wrote two books, was a practicing veterinarian even at the age of 87. After passing away, the Dr. Louis J. Camuti Memorial Fund was created in memory of the veterinarian at the Cornell Feline Health Center at Conell University. Currently, there is still a veterinary practice in memory of the "cat doctor."
Robert Cook. A well-known American veterinarian who devoted his entire practice to horses. The doctor's special attention was directed to the study of diseases in the mouth, ears, nose, and throat of horses. He published numerous articles about this in scientific journals dedicated to these animals. In 1997, Robert Cook met with Alan Buck, the inventor of a special "bitless bridle." Later, the veterinarian published several articles and other works about the ruthless bridles that cripple horses. Based on the "bitless bridle" by Edward Allan Buck, he began to develop his own concept, continuing to work on behavioral problems and diseases of horses who are at great risks, like the riders themselves.
Like any medical profession, the profession of a veterinarian has always been respected. While World Veterinary Day is celebrated at the end of April, in Russia this profession is commemorated on August 31. Today, doctors work in modern veterinary clinics, veterinary stations, zoos, agricultural enterprises – wherever it is necessary to provide medical assistance to animals or examine them for further treatment. There are dozens of specialized educational institutions in Russia that are engaged in the educational activities of future veterinarians.
Sources:
The most famous veterinarians.
Veterinary medicine. Wikipedia.
THE HISTORY OF VETERINARY MEDICINE IN RUSSIA.
Photo on the page: GBU RO Rostov City SBBZH
Photo on the homepage: WORLD VETERINARY DAY