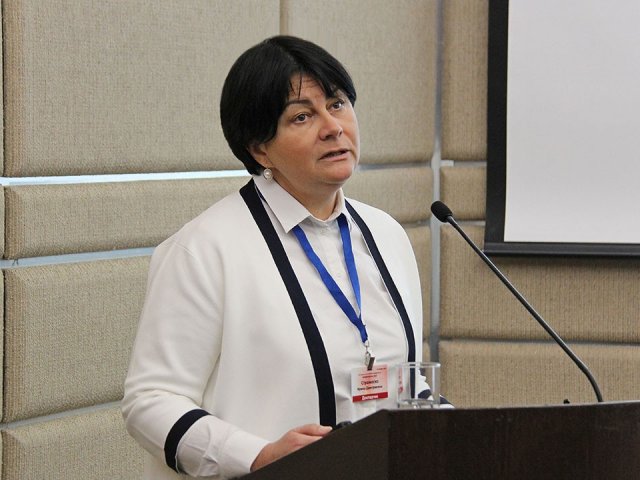 At the RAS Scientific Council on Life Sciences held today in Russia Today's International Multimedia Center, Irina Dmitrievna Strazhesko, M.D., Deputy Director for Translational Medicine of the Russian National Research Medical University named after N.I. Pirogov under the Ministry of Healthcare, Head of Laboratory for Translational Research in Gerontology, delivered her presentation on Long COVID and ageing.
According to Dr. Strazhesko, Long COVID is a manifestation of residual effects of coronavirus infection seen in up to 30% of COVID-19 survivors as they suffer long-term symptoms lasting up to 12 weeks or longer in 2.3% of cases. She also noted particular factors identified in seniors with Long COVID: depressed function, high susceptibility to disease and low stress resistance. As a consequence, these factors lead to a loss of independence and a decline in the quality of life.
"Several causes of Long COVID can be identified. They include persistent replication of the virus, an inflammatory response caused by residual virus, respiratory symptoms as a consequence of unresolved pneumonia against the background of immune imbalance in the lungs, weakness, clouded mind, cognitive disorders, neurologic symptoms resulting from micro– and macrovascular thrombosis, encephalitis, severe cerebral vasoconstriction, as well as monocyte activation syndrome," said Dr. Strazhesko.
From a presentation by Irina Dmitriyevna Strazhesko: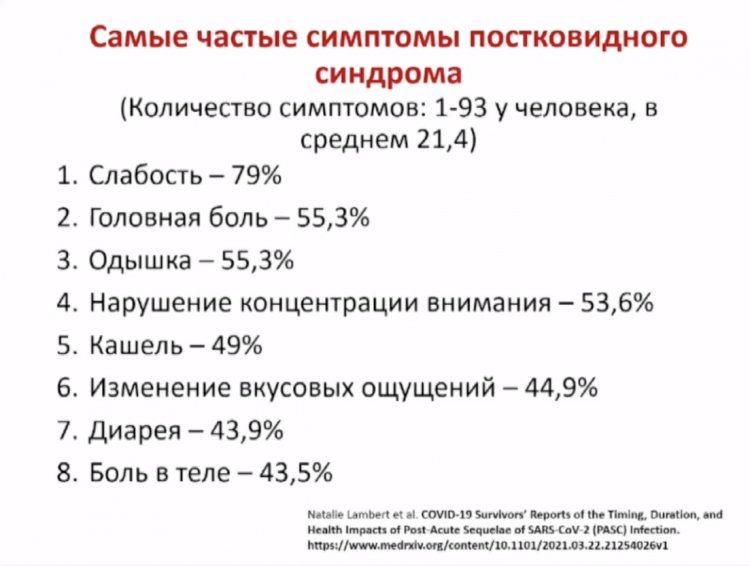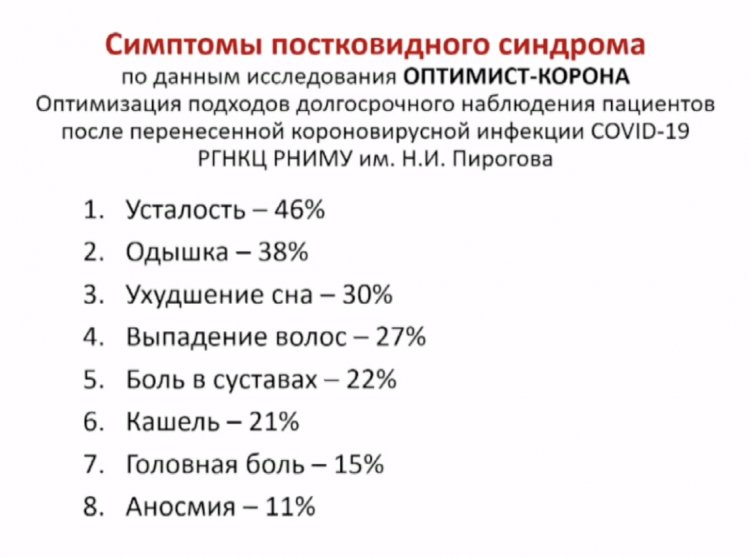 Source of image in the text: MedZnaniya