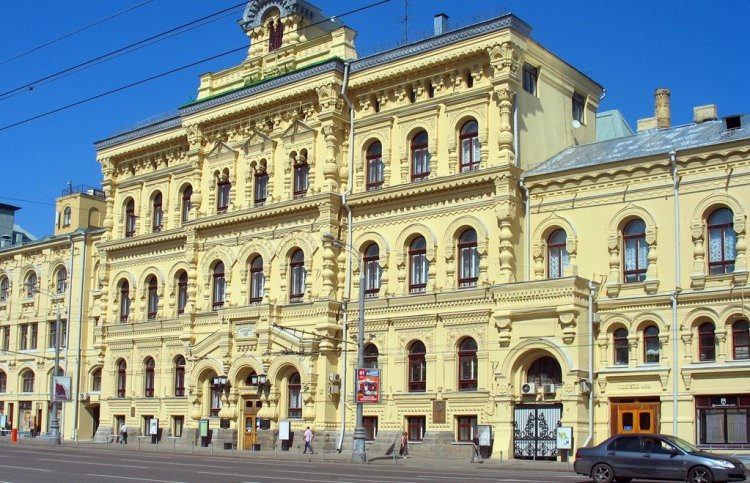 "The history of ancestors is always interesting to those who deserve to have a Motherland," said Nikolay Karamzin, knowing well what he meant.
We can add that those who deserve a Motherland are interested not only in history but in other sciences as well. In the 19th century, these dignified people joined the Society of Devotees of Natural Science, Anthropology, and Ethnography at Moscow University. The members of the society decided to create the Museum of Applied Knowledge, also known as Polytechnic Museum, and in order to collect exhibits for it, they organized a large-scale polytechnic exposure on the 200th anniversary since the birth of Peter the Great.
2.000 foreign companies and 10.000 Russian ones took part in the exhibition and demonstrated their achievements. The exhibition took place in the Moscow Manege, where 86 pavilions were built, and the exhibits that were too large for demonstrating inside were placed in open spaces: for example, the steam trains were exhibited on the quay, and the steamboats, on the Moskva River. After the closure of the exhibition, all the technical objects were handed over to the future Polytechnic Museum. The Moscow City Duma allotted a plot of land on the Lubyanka street for the construction of the museum and assigned 500.000 rubles from the state budget. But the museum was opened before the completion of its construction on December 12, 1872, on the Prechistenka street, 7. In 1877, the museum moved to its home and since then, it realizes its mission, to educate people with insufficient knowledge and to develop scientific knowledge in general.