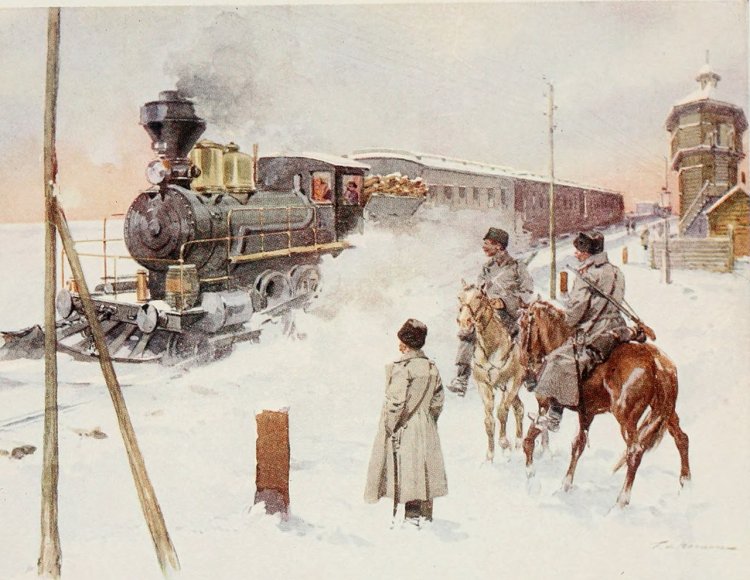 Mid 19th century. Getting from one part of the Russian Empire to another was a great ordeal: impassable roads of Siberia and the Far East did not favor land development and trade. In the 1850s, Nikolay Muravyov-Amursky, the founder of Khabarovsk, sent a petition to Saint Petersburg, asking for a railway to the Pacific coast, but was turned down.
According to Argumenty i Facty, Emperor Alexander II said in 1856: "Count N. N. Muravyov-Amursky asked my late father, Nikolay Pavlovich, for that. But the Senate rejected the proposal. We also reject this expensive project." 
But after years of deliberation, organized expeditions to the remote areas where the railway was proposed to be built, the project was eventually approved. Alexander III signed an Imperial Edict to the Minister of Communication Routes "On expropriation of land for construction of a railway track from the city of Vladivostok to Grafskaya Pier." The project of the Trans-Siberian Railway – the Great Siberian Route – reached the implementation stage.
The corner stone was laid by the Tsesarevich Nikolay in 1891; the railway was built by soldiers, peasants, prisoners… Theirs were Herculean efforts since the railway was built under the harshest conditions. The primitive state of the tools – shovels, wheelbarrows and handpicks – was not helpful either, yet the workers managed to build 400 to 600 km every year. Around 9,600 workers were involved in the early construction stages, their numbers rising to some 80,000 by 1896.
The Transsib was built from both ends at the same time: from the west and from the east. The two sections of the track met in November 1901, but the railway was fully commissioned only in 1903, after testing. Historically, the Transsib is the eastern part of the railway, from Miass, Chelyabinsk Region, to Vladivostok. The section was about 7,000 km long. The railway survived several wars, providing reliable support as it was used to move troops and evacuate industrial and economic enterprises. After World War 2, the USSR started large-scale rehabilitation of the railway, which was fully electrified as late as 2002.
The Transsib today is 9,288.2 km or 6 days of travel, the longest railway in the world, connecting the major industrial cities of Russia. According to the web portal История.РФ, the Great Route runs across the most resource-rich regions of Russia – those with a lot of coal, oil, gas, etc. Over 78% of industrial products are transported by railway. But in addition to the industrial purposes, the Transsib is valuable for the tourism sector. The Trans-Siberian Railway is 19% in Europe and 81% in Asia, showing the country in all its diversity, which attracts both Russian and foreign tourists.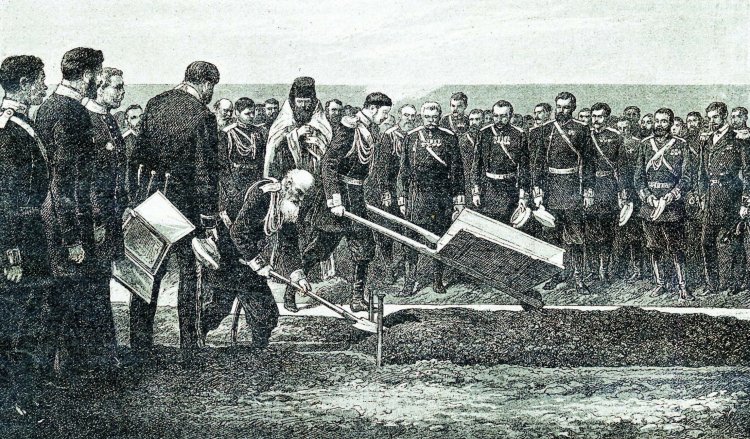 Sources:
Railway the size of Russia. How the legendary Transsib was created. Argumenty i Fakty
The Tsar's gift: How the Empire offered a route to Siberia to posterity. Izvestia
The Empire of Sleepers. The Trans-Siberian Railway made Russia the envy of the world. TASS 
Trans-Siberian Railway. Wikipedia 
The Great Siberian Route. How was the Transsib built? История.РФ
Source of the image on the main page: Winter railway station. Novosibirsk-Glavny. prazdnik-v-zolushke.ru