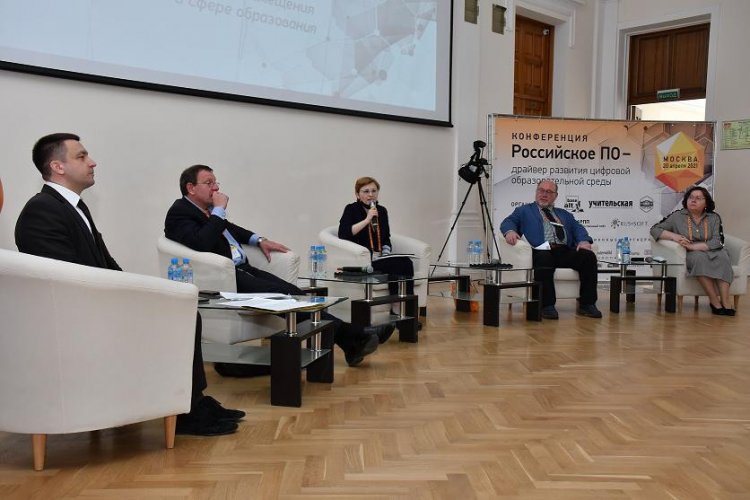 On April 20, the All–Russian practical conference "Russian Software – Driver for Development of Digital Educational Environment" was held at Moscow State Regional University. The event was organized by the BaseALT SPO company, Uchitelskaya Gazeta, and the Moscow State Regional University, which is very symbolic, because, as it has been long known, any changes in the education system can be effective only if there are enough trained teachers who can implement certain ideas locally. 
This time it was about the upcoming transition (or transfer) of educational organizations from foreign Windows to domestic Linux-based operating systems. It's no secret that teachers in general, with all their creative enthusiasm, are quite conservative people, they accept and adopt something new with skepticism. An endless series of various reforms and transformations played a sad role in this, which shook the whole system to its foundations and continues to shake it to this day. Against the background of all this, the talk about replacing foreign software with Russian software in all schools, colleges, and universities, quite expectedly, causes an ambiguous reaction in the pedagogical community. 
We were convinced of this by surveying the conference participants. They were asked a very specific question: "What, in your opinion, is the most important problem that currently prevents all of us from starting to master Russian operating systems and software products instead of foreign ones?" It is not surprising that people could not resist the temptation and named more than one problem.
– I think that everything rests on lobbying for one very specific operating system in our country, - said Mikhail Kiselyov, CEO of Cybertech (Saint Petersburg). - Therefore, other systems are at a disadvantage by default and cannot become widespread. And everything else follows from here, for example, the fact that most of the apps that we use are tuned specifically for Windows. For many years, developers were simply not interested in making cross-platform solutions, and today we are paying for it, including in education.
– In my opinion, the most important problem is compatibility," Inna Tarova, deputy director of the Center for Vocational Education of Yelets State University of Lipetsk Region, agrees with her colleague. "For example, the smart interactive whiteboards installed here work only with Windows. At least we didn't manage to reorient them to something else.
The same point of view was supported by Alexander Klepalov, an electronics engineer at the Nizhny Tagil School No.100 in Sverdlovsk Region.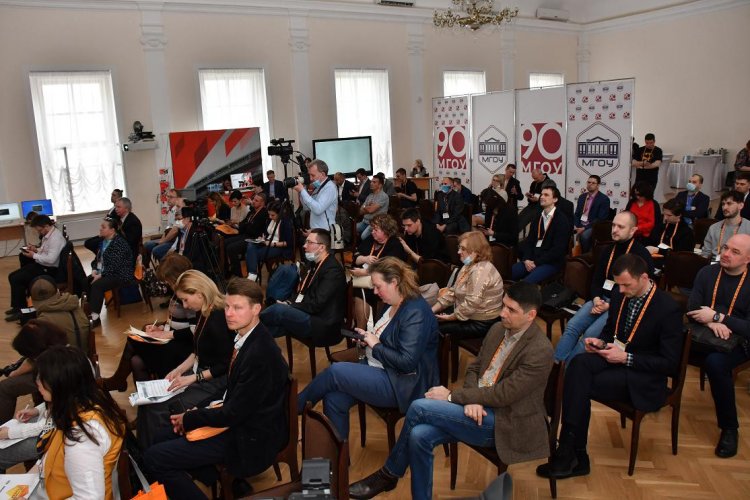 – There are still too many programs that have no alternative,- he stated. - And these are not only Photoshop or CorelDRAW but, oddly enough, most games. We have now started a project to popularize the Alt Education OS on students' computers, and the problem is that it is either impossible or very difficult to put modern games there, and for children, this is often the decisive argument.
Vladislav Nasonov, Deputy Head of Partner Relations of Novosibirsk-based company Movavi, looks at the situation more broadly. 
– We work all over Russia, we have a partnership with more than 4,000 schools, and we see how different the conditions in educational organizations in different regions are,- he said. - Moscow and Saint Petersburg, that's one thing, quite another – some village in Altai Territory or a ulus in Yakutia. So, in the province, people have been taught to work with Windows for a quarter of a century, but they still don't quite understand what to do with it. And here we want to offer them some more outlandish system. Children have managed to form quite a consumer attitude toward the computer, it is quite difficult to convince them that the transition to the Russian OS based on Linux is really important and necessary, they are perplexed – why, if the whole world works on Windows and Mac! And another delicate point. Despite any computerization programs, many schools in our country continue to use pirated software. Therefore, any innovations within the framework of the law are something that makes life more and more difficult. Although if people had to buy the same Photoshop at full price, I think the thought would immediately arise – isn't there something similar, but less expensive or even cheap? So, there are such programs for Linux, however, I repeat, people do not know about them or prefer not to know because they still work with hacked Adobe and Microsoft products. In general, unfortunately, it should be stated that there are not so many manufacturers of products for the educational system on the Russian market. And it is really difficult for them to compete with Western suppliers who have the opportunity to spend huge sums on their developments. We have to save on everything. And there is no support from the state…
– The most important problem is financing! - Natalia Ter-Simonyan, head of the training center of Rostov-on-Don Road College, noted. - Educational organizations suffer a lot from this. The transition from Windows to Russian operating systems will require huge expenditures, including the development of educational and software documentation, product purchase, program support, employee training, and possibly the search for the specialists of the appropriate level who are ready to set up the system in schools, universities, and colleges. It is I to assume that all this will be done again on pure enthusiasm, for free, and in spare time. And if so, you need to get money somewhere. And it will not be possible to blame the solution of this problem on municipalities – the volume of tasks and works is too colossal. The state is simply obliged to support the transition to new operating systems, especially since they are made in Russia.
Ivan Shishunov, a computer science teacher at the Kvashenkov school in the Taldomsky District of Moscow Region, recalled other specific problems. 
– Microsoft Office is .ppt, .pptx, .doc, .docx formats, -  he reminded. - Everyone is used to them, and the solutions that are being offered now do not always correctly display the file. If we take into account that at the moment there is a huge number of educational materials created for Microsoft products, we would have to sweat a lot to correctly translate all this into something else without losing information. Microsoft programs have a closed code, and their developers are interested in making everything work well only in the "right" system, so they are unlikely to meet us halfway to make our lives easier.
Head of MoyOfis training programs Anastasia Gorelova is convinced: with the right organization, the transition can be carried out as easily as possible in the shortest possible time. However, for this, it is necessary to train many users. And Russian developers can take this job upon themselves.
– The main obstacle is the lack of methodological materials, - she expressed her opinion. - We see that even if teachers would like to switch to a new OS, there is not enough time to master it, new teaching aids, textbooks, workbooks, didactic materials, and so on are needed. So far, almost everything has been created mainly for foreign software. Our product for the school, MoyOfis Education, is fully compatible with the Alt Education OS and other popular operating systems. Many Russian products for education are deeply worked out and meet all the basic needs of educational institutions, they have already become a worthy alternative to the usual solutions. But it is very important to encourage those who have succeeded in switching to domestic software to talk about the successful examples of our developments implementation in the educational process and share experiences.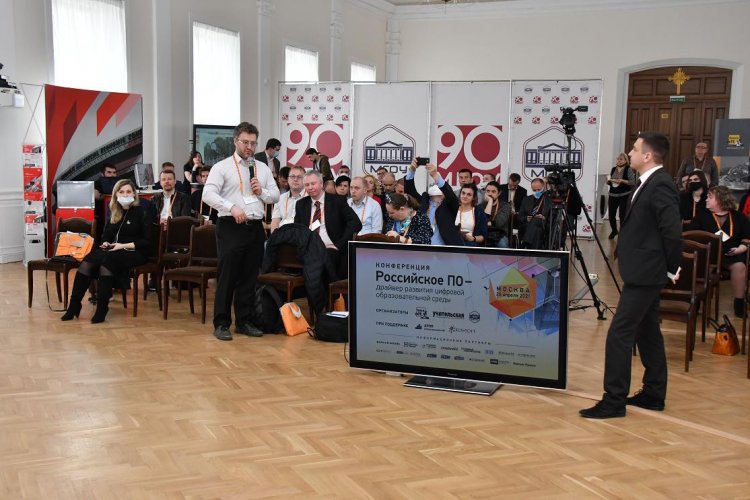 - The main problem is the human factor, - Anastasia Missing, individual entrepreneur, import substitution specialist from Moscow, is convinced. - We have been working on Windows for too long, believing that there is nothing better. However, now we are faced with the fact that there are many other things in the world, and these are high-quality and sound products adapted to the Russian reality. And most importantly – all this is safe because it is practically not susceptible to hacking and infection with various kinds of viruses, which amid constant information leaks on Microsoft software is very relevant. It is good that we are now talking about moving schools to a new system because everything starts from school, which will expand in other areas in the future. We just have to try very hard to make people, firstly, know about all this, and secondly, learn all this.
The position of Acting Director of the Federal Institute of Digital Transformation of the Ministry of Education of the Russian Federation Lyudmila Bokova inspires optimism. 
– I don't see any problems, - she said. - There are just barriers that will have to be overcome. Yes, for the most part, people use some software and OS, but now you just need to step by step switch to other software and OS, of domestic production. Moreover, this process is already underway, and successfully, just it is not as active as we would like. I myself use Russian programs at my workplace, and we are systematically switching to them at our institute. And at home, I continue to use the computer that I bought 15 years ago, and I didn't bother at all with what system was installed there.
One way or another, a lot was said at the conference that confirms this point of view. For example, Anastasia Gorelova's report stated that 12,898 laptops with the pre-installed MoyOfis Education program were delivered to 762 schools of the country within the framework of the Education National Project, and in total, this package is used in 5.5 thousand educational institutions throughout the country. Moreover, in Moscow Region alone, MoyOfis Education is installed on 40 thousand computers. That is, there is a real promotion of domestic software instead of Microsoft products. 
Alexey Smirnov, CEO of Basealt SPO, said that in more than 20 years of presence on the Russian IT market, he and his colleagues have developed not only their own assembly platform, development, testing and integrity assurance tools, but also created the Sisyphus repository with more than 23,500 software packages, established fruitful cooperation with more than 125,000 customers, and trained more than 800 qualified specialists. And now, the operating systems of the Alt family are successfully operating in more than 6% of schools in the Russian Federation. 
CEO of Baikal Electronics Andrey Evdokimov told in his presentation about the systematic equipping of many organizations across the country with the Alt OS family (instead of Windows), MoyOfis (instead of Microsoft Office), Kaspersky antivirus (instead of other foreign products), laptops by the Russian manufacturer 3Logic Group (instead of HP laptops) and, of course, Russian processors (instead of everything that is produced abroad).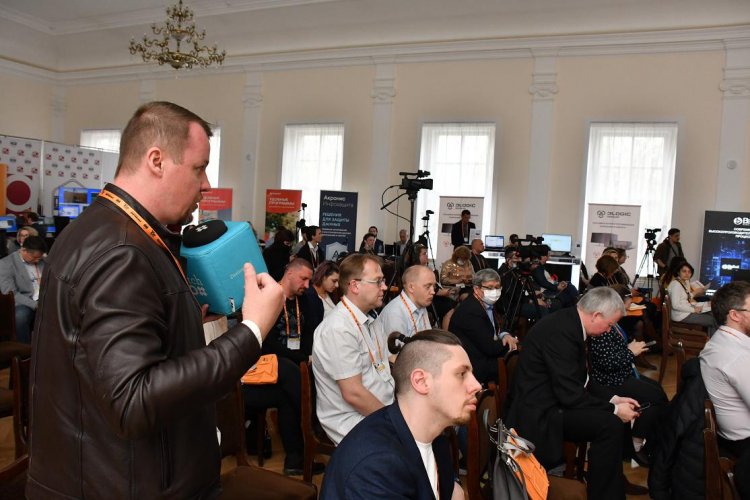 In her presentation, Elena Bocherova, Executive Director of Acronis Infosecurity, talked about how domestic developments help prevent cyberattacks, fight cyber fraud, prevent data loss, and protect computers from unauthorized access. 
Project Manager of Greenatom Import-independent Technology Center Konstantin Kokorin introduced the conference participants to the process of organizing the automated transfer of educational organizations' workplaces to domestic software. According to him, in over the 10 years of his company's existence, it was possible to finetune the procedure to perfection, and now the entire transition can be carried out in just a few hours, remotely and without information loss.
Finally, the products of Nauchnye Razvlecheniya (Scientific Entertainment) company are also worth mentioning. As we know, new information is much better absorbed in the process of fascinating creativity, conducting spectacular experiments, and performing collective projects. In this sense, here, as they say, there is a complete set. Thanks to digital STEM labs produced by Nauchnye Razvlecheniya, children can easily master such physical concepts as temperature, electricity, acidity, light, force, magnetism, pulse, sound, and so on. Sensor systems created by this company are used in universities, universal sensors for robots are used in the system of additional education, and the Smart Greenhouse robotic complex is used in agriculture.
Summing up, we can say that there certainly are problems. But there are ways to solve them. The main thing now is to be able to link supply and demand so that the accumulated experience of individual collectives and communities becomes the property of everyone.
Photo: Maria Berezkina
Materials for publication provided by the organizers of the conference "Russian Software –Driver for Development of Digital Educational Environment"