Gzhel. Among numerous Russian arts and crafts, you will know painted pottery with blue patterns right away. Almost every family has a plate, a cup or even a set of Gzhel dishes in a cupboard or at a dacha. But few people know that initially such pottery was multicolored. The artist Natalya Bessarabova revived it as it is today, literally created it anew in the 1940s. In the article dedicated to arts and crafts, we have already said that the art always seeks to be unique. And arts and crafts, on the contrary, spread among people, proliferate and change at the author's discretion. And the history of the Gzhel pottery and its revival once again confirms this statement...
"Ploughed land, fair to middling bread, worst hayfields, fuelwood. Peasants paying the rent. They live on making different sorts of pottery and sets of dishes, which they send to different towns and cities by road and river."
This is how Gzhel was described in the Economic Notes to the Ordnance Survey Plans in Gzhel Volost, Bronnitsy Uyezd, Moscow Governorate in 1760. Traditions of creating ceramic articles and utensils have actually developed here for many centuries. And Gzhel's location allowed craftsmen to quickly and efficiently sell their goods at local markets of neighboring towns and cities. And, of course, the popularity of the Gzhel pottery was boosted by the proximity to Moscow, a major consumer of dishes.
The Gzhel porcelain has changed many times during its existence. Among other things, it had to do with the search for new baking technologies and the desire of different craftsmen to make things nicer and sell them at higher prices. Valentin Gelievich Rozanov, a famous leading artist of the Gzhel crafts, once said that Gzhel changes approximately every 50 years. In the 17th century, for example, it chiefly a fictile art. But in the 18th century, it absorbed traits of the Italian white majolica, which was popular in Europe in the 15th century. In other words, the European technology found its way to Russia only three centuries later, having laid the foundations of a new traditional industry.
Historically, the ceramic production was considered one of the most ancient trades. For example, the brick appeared in Egypt long before the Common Era. In the high antiquity, the ceramics also developed actively. Later, ancient craftsmen noticed that if pottery was covered with fine sand, potash or potassium carbonate and chalk suspended in water and then dried and baked in the oven, a rough clay pot would get a thin vitrification film and become smooth and shiny. This is exactly how the first glazes appeared. They protected pots from air and moisture and, with the introduction of paintings, from the fading of dyes.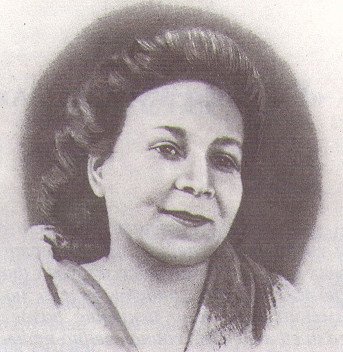 In the meantime, Gzhel craftsmen had to create not only painted pottery. In the 20th century, potters fulfilled government orders, as they created chemical products, consumer goods – mugs and ink pots and during the GOELRO years – porcelain insulators for power plants. Creating pottery and sets of dishes no longer brought profit, while knowledge and skills of local craftsmen were simply lost. The trade almost perished by the middle of the last century. But the artist Natalya Bessarabova revived it as it is today.
Under the guidance of a fine art expert Alexander Saltykov, a graduate of the Higher Art and Technical Studios (VKHUTEMAS), Natalya Bessarabova set out on a search for the artistic language of the Gzhel ceramics. In the archives of the Historical Museum, she found a Gzhel single-colored cobalt painting on the semifaience dated to the 19th century, which appeared in Russia thanks to the fashion for the Dutch tiles. It became clear that technically simple paintings could revive traditions of Gzhel craftsmen. Over the years, Natalya Bessarabova found traditional ornaments and patterns and created her own. That's how she created the ABC of brushstrokes, which the artist then used to teach beginner craftsmen to reproduce them on the porcelain.
Now it seems that we have always known Gzhel as it is today – blue patterns on the white porcelain. But initially paintings were colorful, overglazed. A glazed pot was baked at a high temperature of up to 1,400°C for it to become white and shiny. The craftsmen then used colored paints to make a pattern and baked it again at 800°C. The pot would be colorful, but fragile. Over time, paints faded and did not make their owners happy anymore.
Today, Gzhel, albeit single-colored, retains brightness of the common rich blue for a long time. But just as several centuries ago, creating a high quality article from a piece of clay is a time-consuming and labor-intensive process. That said, not every cup or figurine is worthy to hit shelves of the signature shops.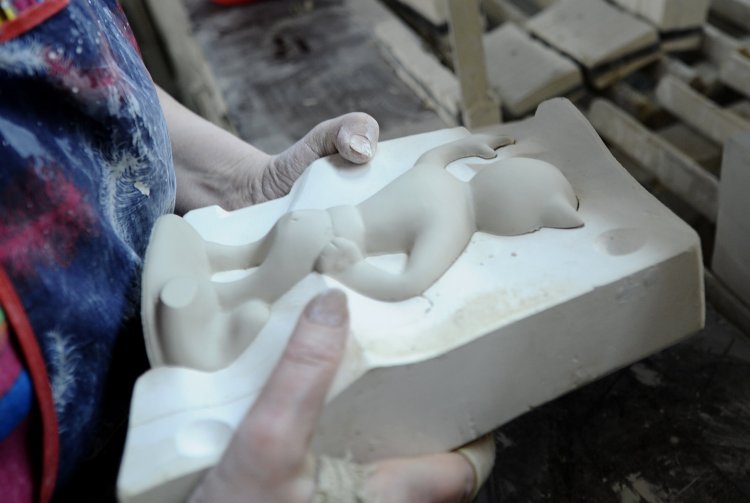 Every new article has to meet internal artistic control standards. The Board members receive a ceramic article created in a single copy and decide on its launch. If the article is approved, a craftsman at a factory makes a template, from which gypsum molds are created. As a rule, they consist of several parts depending on the complexity and type of the article. The so-called clay slip, a special soft mass from kaolin, quartz and feldspar, is poured into ready molds. Gypsum absorbs moisture and the clay slip takes the necessary form. That done, ready parts are dried in natural conditions and sent for prebaking at about 900°С. In order to find invisible cracks, the article, once baked, is dipped into a special fuchsine solution from the red aniline dye and it becomes pink.  For now, it does not look like snow-white pottery with sky-blue patterns…
After control, the article is sent to artists. They paint patterns with a dark-gray mixture and put their signature. The painted vases, cups and figurines are handed over to glaziers, who dip them into tanks with the liquid white glaze and send them for final baking at 1,400°С. It is not pink anymore. The glaze becomes transparent. Ultramarine flowers, sceneries and scenes of the Gzhel ceramics we are already accustomed to come through the glaze.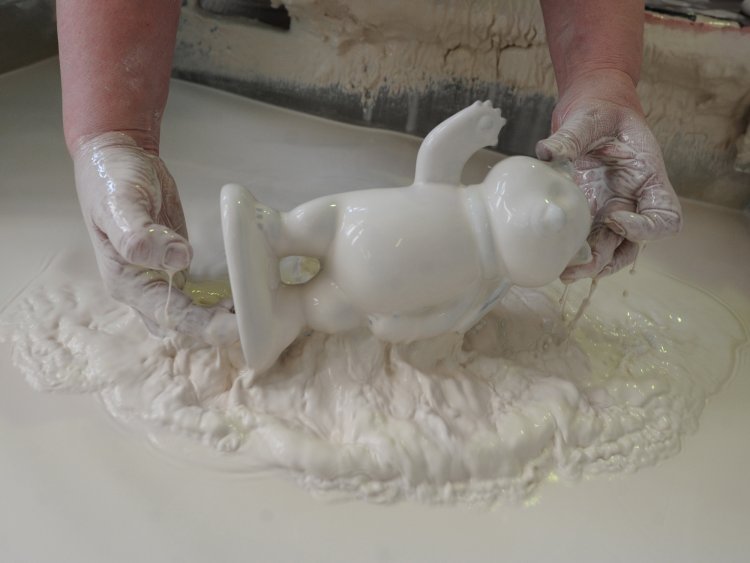 Today, Gzhel, like the traditional matryoshka doll, has become one of Russia's most recognizable symbols. Pottery, figurines and collectibles of the Gzhel porcelain craftsmen are exhibited in the Russian and international exhibitions and contests. From the regional trade, Gzhel evolved into an object promoting Russia's arts and crafts, while Bessarabova's famous patterns are still used by local craftsmen, who also contribute to the common artistic cause. Because every article is one-of-a-kind, as it is painted manually. And that would mean that every Gzhel rose, one of the most recognizable ceramic patterns, is unique in its own way. A true folk art!
Source: 
Chemist's Handbook 21. Pottery
Culture.rf. 20 shades of blue
E. Veshnyakovskaya. Science and life. "Only porcelain can survive in our conditions ..." - myths and truth about the Gzhel craft
Virtual Russian Museum. Natalia Ivanovna Bessarabova
Gzhel Porcelain Factory. Factory history
Russia Beyond the Headlines ("Russia over the headlines"). Russian folk crafts: Gzhel porcelain
Photo on the page: Dinner plate 28 cm in ed. grew up Fantasy Yuliana Kosikhina. Gzhel Porcelain Factory
Main page photo: Gzhel Porcelain Factory