On July 20, during a press tour to Obninsk, leading Russian media were given a presentation of the Proton Therapy Center, and the Proton and Photon Therapy Division of A. F. Tsyba Medical Radiological Scientific Center. This branch of the National Medical Research Radiological Center of the Ministry of Healthcare of the Russian Federation has a unique Russian-made proton therapy system Prometheus, which includes a synchrotron and systems for forming the treat beam, placement, and immobilization of the patient, X-ray tomography for accurate patient positioning and 3D planning of therapy. Specialist of the Proton Therapy Center continue their work to improve the system. Therefore, the day-to-day schedule of the unit is "Medicine – by day, science – by night."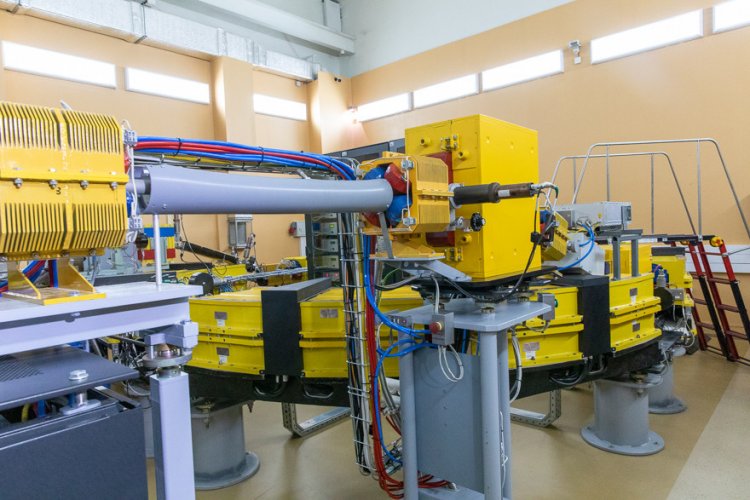 Today, radiotherapy is considered one of the main methods to treat malignant tumors. Normally, over a half of cancer patients need it. The Proton Therapy Center is practicing all versions of radiotherapy, including photon and proton therapy, each used in different clinical situations. 
Pyotr Shegai, Head of the Center of Innovative Regeneration and Radio Technologies pointed out that proton therapy has a number of advantages, first and foremost – high precision. "A proton accelerator is called a pencil beam for a reason. There is pencil tip thick point working in a certain location. This reduces exposure of the surrounding non-malignant cells to radiation."
Another special thing about protons is spatial dose distribution. Unlike other types of radiation, protons reach the so called "plateau" where they achieve the maximum penetration depth and interact with cancer cells, which kills them. Therefore, from a merely physical viewpoint, proton therapy provides the most effective treatment while minimizing the exposure of healthy tissue to radiation. This is especially important when the tumor is close to vital organs, such as an eye, the spinal cord or the brain.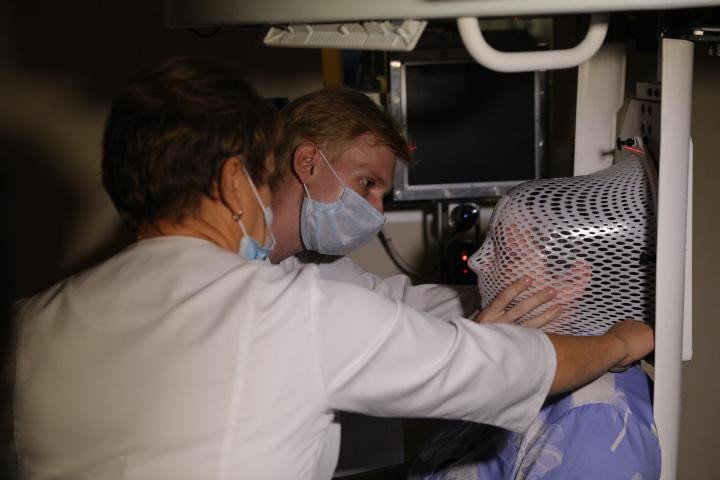 Another advantage is the size. The unit at Tsyba Center is "the smallest, the most compact medical proton accelerator," Shegai emphasized.
A round of radiotherapy takes 18-20 days. The patient receives 2 grays daily. The procedure itself takes 2 to 3 minutes. One of the achievements of proton therapy specialists is the triumph over melanoma spread to the brain – a clinical situation that used to be seen as a death sentence.
The unit is being perfected. Physical calculations and the necessary tests are preformed daily, helping the oncologists fight cancer more effectively. In future, the specialists are also planning on expanding the number of localizations. 
This article was prepared with the support from the Ministry of Science and Higher Education and the Russian Academy of Sciences.