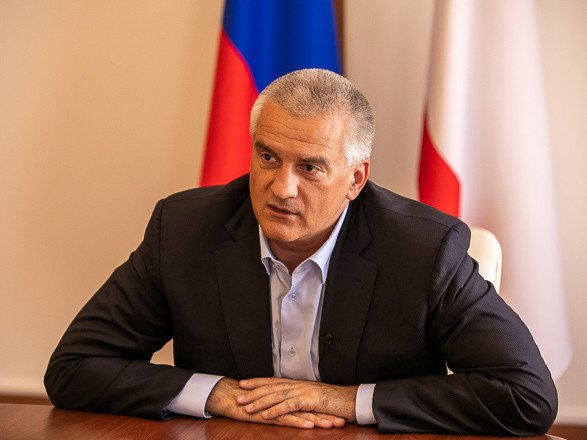 On June 11, as part of the press tour to the Republic of Crimea, the Scientific Russia portal and other mass media met with Sergey Valerievich Aksyonov, Head of Crimea. Mr. Aksyonov told the journalists that the issues faced by the peninsula could not be addressed without science. However, there are difficulties caused by underfunding and lack of appropriate expertise. Meanwhile, Crimea is rich in innovation and sites that are of interest to science: the unique cave Taurida, the Botanical Garden, the laboratories of Vernadsky Crimean Federal University, projects of the Agricultural Research Institute of Crimea, etc. Moreover, the Scientific and Educational Center (SEC), which is to open shortly, will consolidate scientific and technological efforts of Simferopol and Sevastopol. 
"We are supporting the national project Nauka (Science) as well as scientific and educational organizations of the region, our partners in a number of current projects. And, of course, we welcome events within Year of Science and Technology in Russia," — Sergey Valerievich Aksyonov, Head of Crimea, said in his meeting with the journalists. "The key area for the region is water supply. I mean exploration and development of underground water sources, replacing water-dependent cultivars with drought-resistant crops, and increasing crop capacity. All these aspects are science intensive and important for the region.
Activities aimed to increase efficiency of the authorities and government agencies are developed in scientific consultations with experts. It is important for us to get an expert opinion on every priority area. We admit that Crimea has numerous problems. And they cannot be solved without science.
First of all, we need quality expertise. Progress is being made in that regard, including thanks to divisions of the Russian Academy of Sciences, and the Crimean Federal University."
Head of the Republic of Crimea emphasized that the region was going to have its own Scientific and Educational Center (SEC) soon. "We are going to create SEC in cooperation with our colleagues from Sevastopol. We've discussed this with the Minister of Science and Higher Education Valery Falkov. Amongst other things, the Scientific and Educational Center in Crimea is going to focus on energy and water saving technologies."
However, few sectors in Crimea are adopting results of scientific projects. "There is an understanding in the region that nothing is going to change without science. But the percentage of introduction of scientific products is disastrously low. And, unfortunately, there are very few examples of support to scientists and their results. The current measures and promotion efforts do not seem sufficient. If I were a young man, I would think hard if it was worth it to become a scientist. Working in science is heroism," Aksyonov said.
"Last year, I applied to the federal center for permission to use Crimean budget to support scientific organizations and create an environment for science to develop in the region. We wanted to renovate the dormitories, but ran into a legal barrier. So, we haven't been able to renovate our dormitories since 2017."
At the end of the meeting, Mr. Aksyonov expressed the general opinion that scientific work should bring practical results. With regards to supporting youth and talented grade-school students, Aksyonov mentioned the plan to open a branch of the Educational Center "Sirius" in Yevpatoria, to support our youngest science enthusiasts. "We have regular meetings with presidents of local schools, where we find young talent. We always encourage youth initiatives."
Crimea is working to engage scientists. Sergey Aksyonov pointed out that activities have been launched to create an auspicious environment for a scientific community that would strengthen the scientific and technological potential of the peninsula.
 
This material was prepared with the support from the Ministry of Science and Higher Education and the Russian Academy of Sciences.