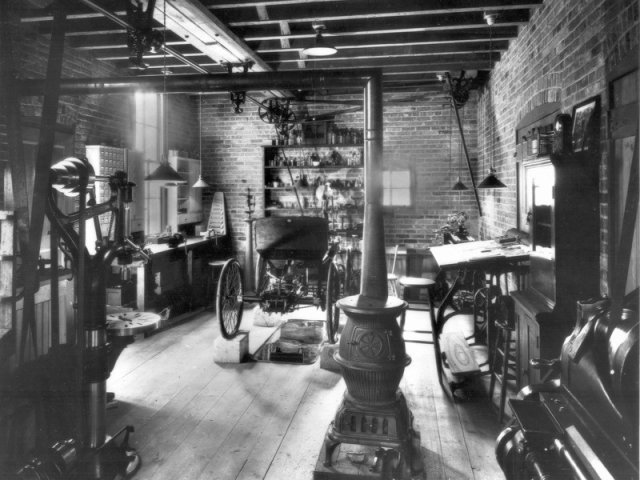 On June 4, 1896, the Ford Quadricycle – the first the first motor vehicle developed by Henry Ford — was tested.
Now, there are Ford automobiles on roads across the world, but the "Fordization" may never have happened: Henry Ford, obsessed with the idea of making automobiles accessible to everyone, could not find support for his invention for quite a while. But he did find it eventually. It all started with the Ford Quadricycle.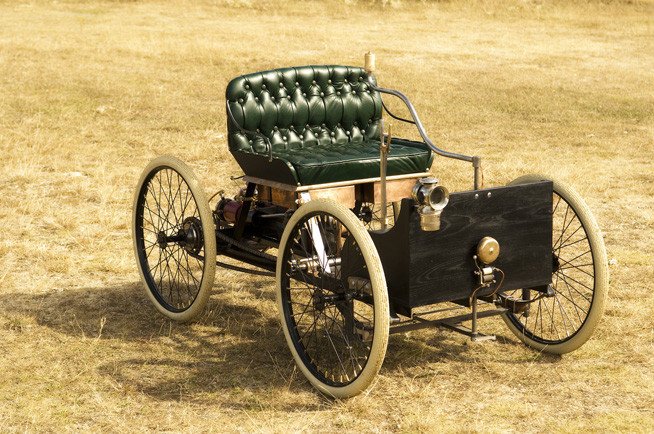 Henry Ford was a mechanic with Edison's company for a long time while also interested in technology. In January 1896, he borrowed a couple of issues of The American Machinist magazine from a friend. The publication contained information on how to build a combustion engine. That was exactly what the future famous inventor proceeded to do, assisted by his friend Jim Bishop who also worked for Edison's company. 
The resulting structure was quite compact (wheelbase: 1,200 mm) and light (laden mass: 230 kg). It consisted of four 24 inch bicycle wheels, which gave the device its name.
The inventors fitted the quadricycle with a two-cylinder, 4-hp engine. The transmission had only two gears (first up to 16 km/h, second up to 32 km/h), and no reverse. The tiller-steered machine had wire wheels and an 11 liter fuel tank under the seat. The vehicle achieved a top speed of 32 km/h on the first day of the test drive.
The design of the quadricycle is detailed by the American writer Upton Sinclair in his novel The Flivver King:
"Below and behind the seat was this new and queer kind of engine. For many months the inventor had it up on his work-bench, where he could tinker at it and add new parts. It had two cylinders, made out of gas pipe, two and a half inches in diameter. Each cylinder had a piston, closely fitted, and a device by which a drop of petrol was let inside and exploded by an electric spark. When the engine was started, it made a racket like what was known as a gattling-gun; it gave out a grey smoke of disagreeable odour, which caused the inventor to open the door of the barn in a hurry."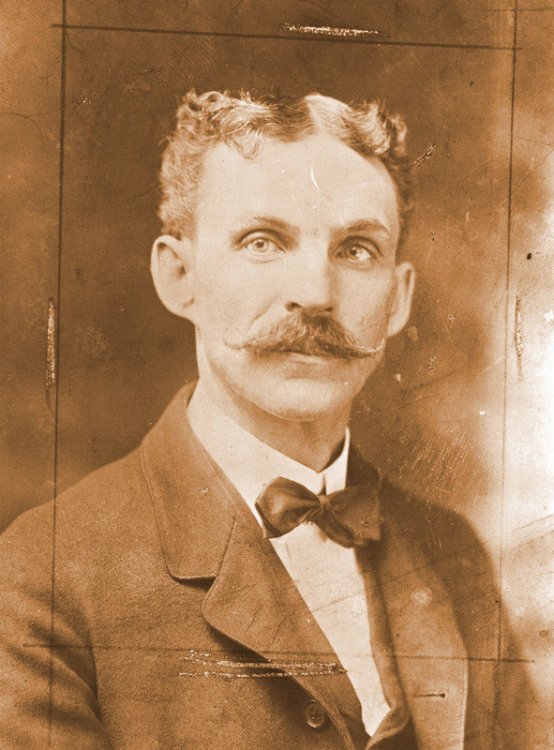 The test drive of the quadricycle did not seem to have started so well. The vehicle could not move out of the garage, being wider than the garage door. But that did not stop Ford: he proceeded to break out the door frame with an ax. Then he drove to downtown Detroit. But the engine failed before the Cadillac Hotel in the Washington Boulevard. Ford's invention was rolled to Edison's factory for valve replacement, and soon after, Ford sold the vehicle to a Charles Ainsley for $200.
Today, the Quadricycle is displayed in the Henry Ford Museum in Dearborn, Michigan. The success of the small automobile marked the beginning of the era of Ford Motor Company.
Photo on the main page: Drive2.com
Photo on the page: За рулем