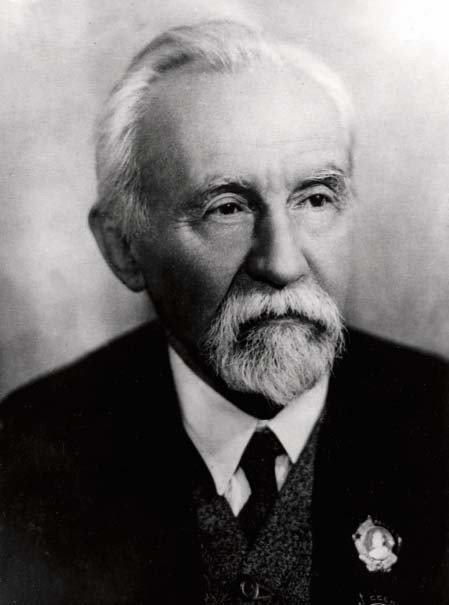 Dmitry Nikolaevich Pryanishnikov, the founder of the Russian scientific school in agronomic chemistry, was born on November 6, 1865. The future Doctor of Sciences, a full member of the USSR Academy of Sciences, Pryanishnikov lost his father early and was raised by his mother, who received only primary education. Through his efforts, he was able to graduate from the Irkutsk Gymnasium, then from the Natural Sciences Department of the Faculty of Physics and Mathematics of Moscow University. Professor Vladimir Vasilyevich Markovnikov noticed the capable student and offered Pryanishnikov to stay at the Department of Organic Chemistry at the end of his studies, but Dmitry Nikolaevich decided to change the scientific field and went to study at the Petrovsky Agricultural and Forestry Academy.
Dmitry Nikolaevich continued his work at the junction of sciences – agriculture and chemistry. When he investigated the transformation of protein and other nitrogenous substances in plants, he was interested not only in theory but also in how this knowledge could be applied.  He was trying to understand whether nitrogenous substances could affect the growth and development of plants. So he came up with the idea of using nitrogen fertilizers.
The scientist developed the scientific basis for the use of mineral, phosphorus fertilizers, conducted experiments on the cultivation of various plants, improved methods for studying their nutrition, soil analysis. His proposals were always reasoned because he adopted the best practices not only of scientists of his country but also studied abroad. His suggestions were especially useful during the Great Patriotic War. He led a land survey to expand agricultural land. Thanks to his efforts, more than 13 million hectares of land that had not been previously cultivated were identified and used. This played a big role in providing the Red Army.
Dmitry Pryanishnikov's scientific work was appreciated. He received the title of Hero of Socialist Labor "For merits in the field of agrochemistry development and for the creation of the school of Russian agrochemists," the K.A. Timiryazev Prize of the USSR Academy of Sciences for his work Nitrogen in plant life and agriculture of the USSR, and many other state and scientific awards.
The article is based on open sources.
Photo on the homepage: https:sun9-40.userapi.com