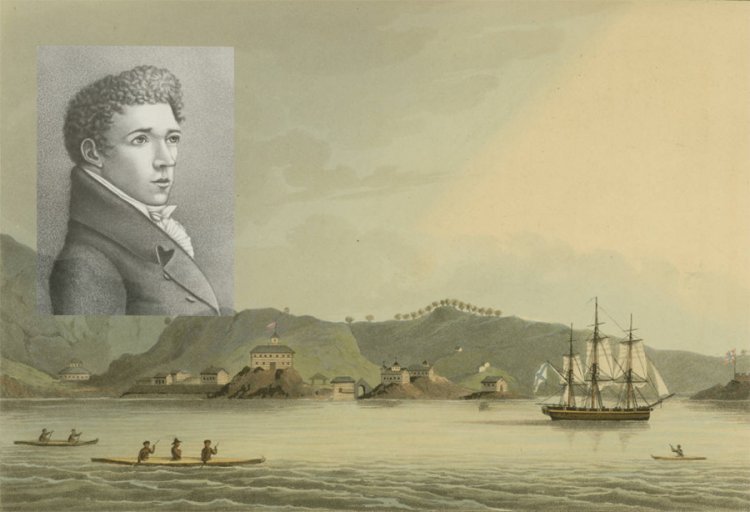 On April 18, 1774, Georg Heinrich von Langsdorff was born in German Wöllstein, fifty kilometers away from Frankfurt am Main. His name was later nativized in Russia as Grigory Ivanovich Langsdorf.
After graduating from the medical faculty of the University of Göttingen in 1797, Langsdorf showed interest in anthropology, ethnography and natural science. He defended his doctoral thesis on the delivery technique in Göttingen and moved to Portugal. The researcher earned his living from his medical practice and devoted his spare time to botany, ichthyology and entomology.
He continued to study these sciences aboard Nadezhda, one of the two ships on which the first Russian round-the-world expedition led by Ivan Kruzenshtern sailed off. In 1803, Grigory Langsdorf heard about the expedition and, despite the fact that crew rolls were already filled, was able to convince Kruzenshtern to let him join the expedition as a botanist who was also tasked with ichthyology and mineralogy investigations. From then on, Langsdorf's work was linked to Russia.
The explorer spent about five years sailing round the world. From 1803 to 1807, he studied geography, linguistics and ethnography. He had diverse interests including indigenous peoples of Marquesas Islands, the nature of Kamchatka, Japan, Alaska, and California. While wintering in Kamchatka in 1806, Langsdorf learned to handle a dog sled and traveled around the peninsula. For his manuscript, An Account of the Political Position of Kamchatka, where the scientist described the state of the population, the resources of the peninsula along with proposals for improving the economy of the Far East, he was appointed a member of the "Committee for Internal Development of Kamchatka, Okhotsk and Yakut Regions." After returning to St. Petersburg, Langsdorf received the title of associate professor of botany at the St. Petersburg Academy of Sciences.
Grigory Langsdorf published the results of his five-year studies in a two-volume book, Observations During Travel Around the World. In particular, the book explained for the first time the causes of the glow of the sea and described ethnographic features of insular and coastal populations of the Northern Pacific.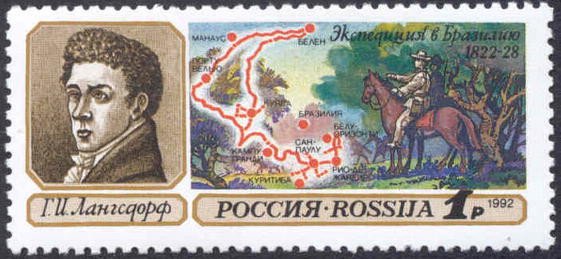 In September 1812, Langsdorf was appointed Russian consul general in the city of Rio de Janeiro. His experience of traveling around the world and his eight years spent in Brazil engendered the idea of launching​ a new scientific expedition to the hinterland of the South American country. For eight years, from 1821 to 1829, the expedition explored the nature and indigenous population of the country. Large collections on zoology and botany were gathered, along with materials on the culture and languages of the Indians of Brazil. 
In 1828, the scientist contracted an acute form of malaria, which led to a nervous breakdown and memory loss. He returned to Europe and retired in 1831 while still earning a pension that the Academy continued to pay him until his death. Grigory Langsdorf died on June 29, 1852 in the South German city of Freiburg.
Based on materials from rusdeutsch.ru and hrono.ru
Photo on the homepage: latin_america.academic.ru and Wikipedia