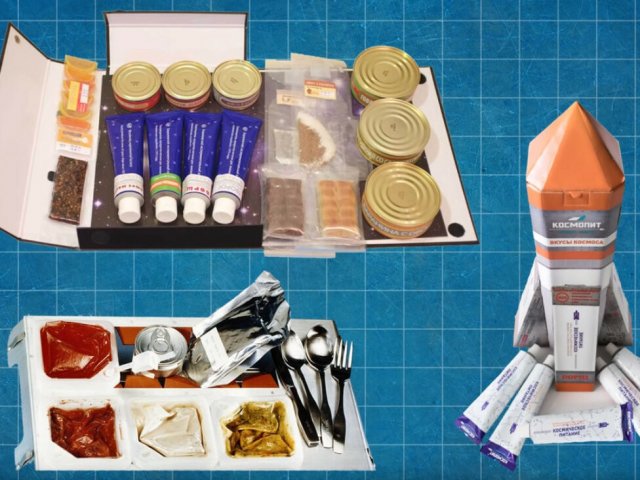 During space flights, the human body has to sustain enormous pressure: zero gravity, the heavy spacesuit, isolation from the usual "earthly" life, and emotional and mental stress. Nutrition is vital under such conditions. This is taken care of by the Russian scientists responsible for supporting astronauts in space and making them comfortable. A special, space diet is an important area. 
There was a pile of questions at the dawn of manned space travel: What an astronaut's meal should look like? Will digestion work in zero gravity? Yuri Gagarin's space flight answered some of the questions. His diet consisted of two dishes: meat and chocolate. In the same 1961, Gherman Titov's space flight involved a diet of three dishes: a soup was added to meat and chocolate. Moreover, there was compote.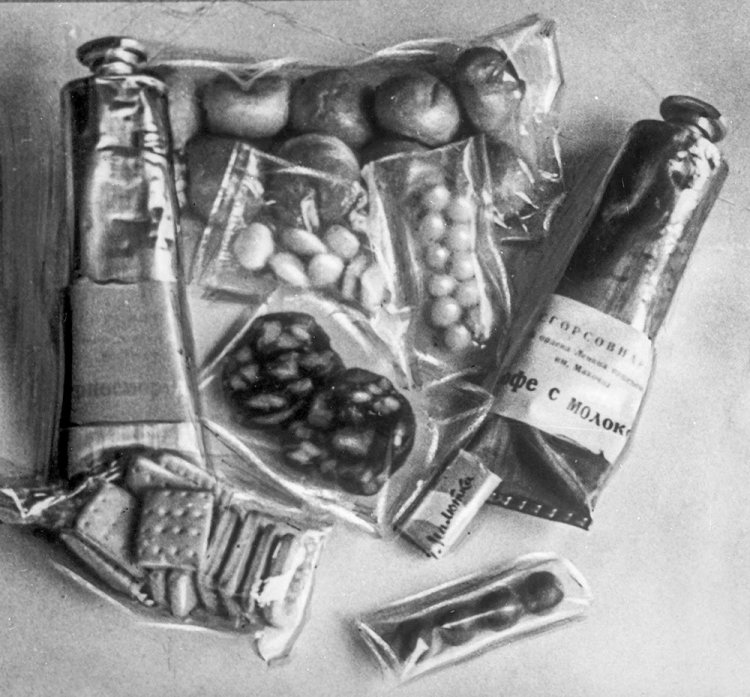 However, when he returned to Earth, the astronaut said that he had felt so hungry it made him dizzy. Then the scientists focused on the nutritional value of the astronaut's diet and on special parameters of digestion. 
Space food became tastier and more varying following 20 years of research. The astronaut's diet in the USSR included some 300 foods. 
Today, space crew members have a standard 3-part diet: meat, side dishes, and vegetables. The menu is made prior to the flight, according to the astronauts' preferences. Most of the food is canned products or freeze-dried foods. The latter are produced by using the technology also known as lyophilization. First, the food is cooked the usual way, then frozen, dried, and dehydrated using a special technology. A freeze-dried product is turned into normal food by adding water to it.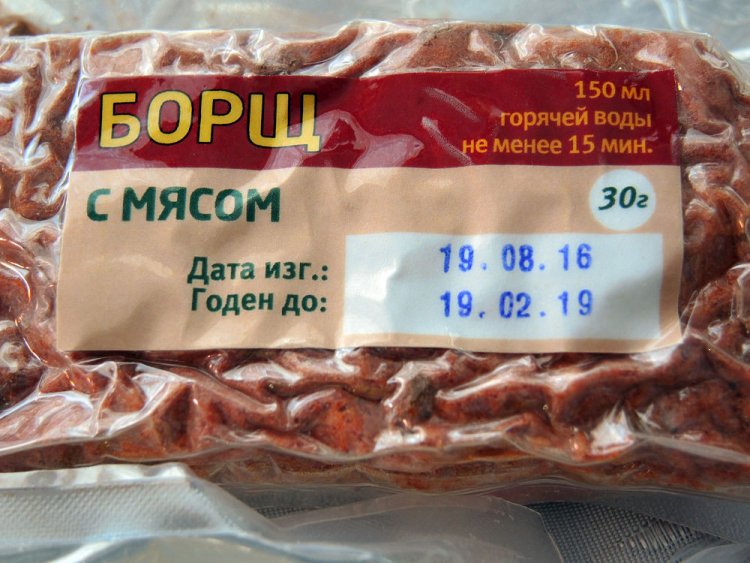 Space borscht recipe
First, borscht with rich broth is made the usual way. The resulting soup is then taken to the freeze-drying shop. Then the dish is put on a pan and into a special unit. The borscht is left to freeze in a special chamber at -30 to -50 degrees for 48 hours. After that, vacuum and heating are provided simultaneously – the drying process has started. The result is a pinkish-red powder, which will turn into borscht when hot water has been added to it. Enjoy!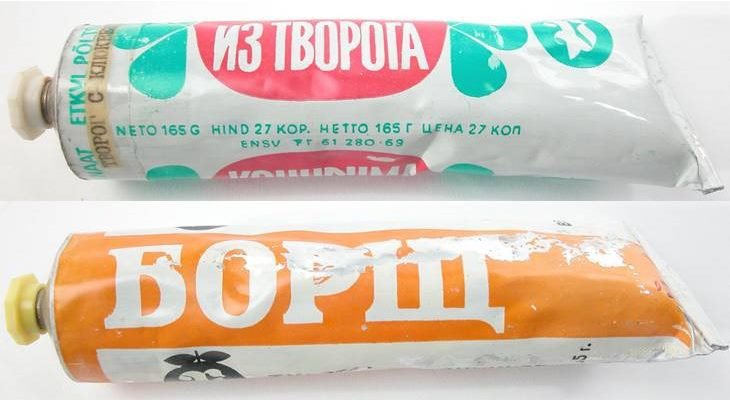 The space menu does not have all foods, of course. If anything is missing, the astronaut's family can send him all he needs. But not every product can be taken onboard. There is prior food testing. For instance, food is tested for temperature fluctuations and shelf life. Today, vacuum technology is used to package the food. However, back at the Soviet time, they used the ingenious invention of Soviet scientists – tube food. 
Years of research produced space nutrition standards. For example, one astronaut is to consume 1.6 kg of food or 3,000 calories per day. The diet is planned for 16 days, and no dish appears twice on the menu during this period. Process engineers are still looking for new recipes, including in old cook books and among the traditional dishes of various peoples. Thus, new items are added every 2 or 3 years.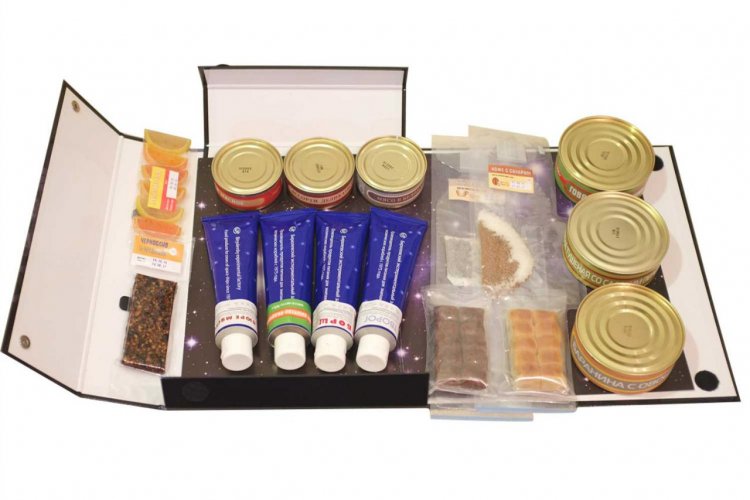 There are several types of food at the ISS now: natural, rehydratable, and temperature-stabilized foods. 
Natural food is the food that does not require processing: crackers, flat cake, and muesli. 
Rehydratable food is different in that it is totally devoid of water. They just pour hot water into the package before the meal. This gives the dish its familiar taste and smell. This food category includes: cottage cheese, shrimp cocktail, scrambled eggs, noodles, borscht, milk, burgers, pasta, etc. This method, of course, makes a normal portion several times lighter. A portion of spaghetti, for instance, weighs as little as 28 g. The ISS recovers about 80% of water consumed, i.e., sometimes, it is better for astronauts to just replenish their water reserve. Nevertheless, food deliveries for the crew are far from cheap: a portion of spaghetti costs US$1,800 and one liter of water – US$62,500. 
Temperature-stabilized food. Such foods are first heated up to a high temperature in order destroy harmful microorganisms, and then put into jars or packages. This category includes beef with vegetables or pea soup. 
Russian and American scientists created a common approach to meals and nutrition, so the principles and the structure remain the same for the astronauts of both countries. The current diet for the space crews at the ISS is half Russian and half American foods. The combination makes the menu sufficiently diverse and allows personal preferences to be satisfied in zero gravity conditions. 
Photo on the homepage: artstation
Photo on the page: mdou6kursk.ru