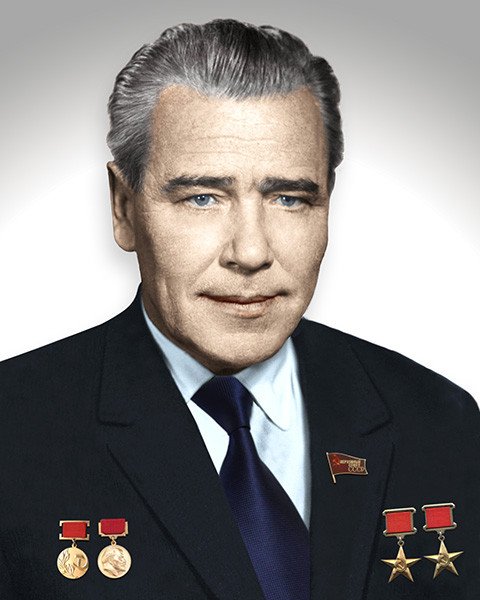 The Soviet rocket and space systems designer, academician Mikhail Kuzmich Yangel was born on November 7 in the village of Zyryanova, Irkutsk Province. He was the sixth of twelve children in his family. It was not easy to get a decent education, so Yangel went to a typical village school for primary classes – a peasant hut with a teacher living in one room and students of all three classes studying together in the other. Later he lived with his grandparents or his aunt, and in the seventh grade he went to Moscow. His elder brother Konstantin, a student at the Mining Academy, was studying there; he managed to settle Mikhail in the dormitory.
In order to save money which he was given for the streetcar, Mikhail Yangel used to walk, exploring Moscow far and wide. He had extra money thanks to part-time work – he worked as a delivery boy after school. After the seventh year he entered a factory school at the weaving factory in Krasnoarmeysk. This factory wove percale – fabric for aircraft upholstery, so the factory was often visited by pilots. That's how Mikhail Yangel got interested in aviation.
He entered Moscow Aviation Institute (MAI) and graduated with merit in 1937 with a degree in aircraft building. As early as in his last year of studies he worked in Polikarpov design bureau, later he became a director of a branch plant of Polikarpov design bureau. Mikhail Yangel wrote, "I studied engineering at MAI, but the real school of engineering and collective creativity was at the Polikarpov design bureau."
Mikhail Yangel's service record is quite extensive. While Mikhail Yangel was the chief designer of EDB-586 (Yuzhnoye DO), he and his colleagues created several generations of highly effective rocket complexes and rocket systems. They served military, scientific, national economic purposes and marked the beginning of international cooperation in space exploration.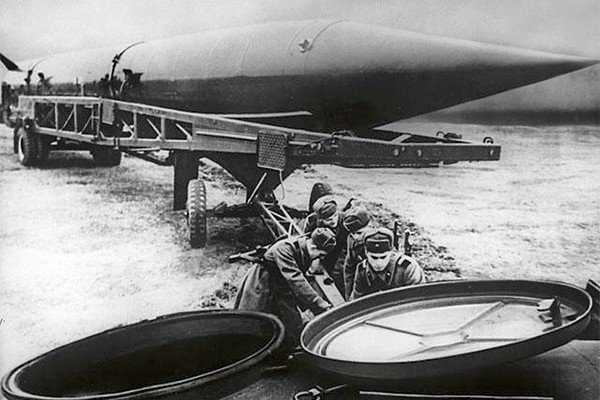 Yangel has been through a lot of hardships. In December 1938, he was slandered saying that he was the son of a kulak, who was hiding in the taiga with a gun. In order to refute it, Mikhail Yangel had to go to his native village to get the documents. The full-water Angara River that didn't freeze was waiting for him there. Yangel had to cross the river by boat, struggling with the freezing cold, ice spikes and strong current. It was a miracle that he survived after that; nevertheless, he brought the documents of his family to Moscow. Another thing happened to him later on. Mikhail Yangel participated in testing of the R-16 rocket at Baikonur. The tests turned into a disaster: according to different sources, from 74 to 126 people died. The rocket exploded 30 minutes our before scheduled launch, when Mikhail Yangel went out to have a smoke. It was hard to find the right words for Khrushchev or the victims' families when they asked Yangel why he had survived. 
The academician died of a fifth heart attack at the age of 59. Since his projects were top-secret for many years, few people knew the hero by sight. Nevertheless, the state highly appreciated his services. Yangel became twice a Hero of Socialist Labor, was awarded four Orders of Lenin, the Order of the October Revolution, the Gold Medal named after S. P. Korolev, and other awards. There are streets in Moscow, Kiev, Dnepropetrovsk, and Baikonur named after Yangel, as well as a crater on the moon, an asteroid, a village in the Irkutsk region. The memory of the great designer of the Soviet Union continues to be cherished by these and many other things.
Sources: 
Designer of state secrets Rossiyskaya Gazeta
Mikhail Kuzmich Yangel. Wikipedia
Mikhail Kuzmich Yangel. Yuzhnoye Design Office
Mikhail Kuzmich Yangel. Creator of the nuclear missile shield. National Technical University of Ukraine "Igor Sikorsky Kyiv Polytechnic Institute" 
Nedelin catastrophe (1960). Wikipedia 
Photo on the homepage: sunset chronicles