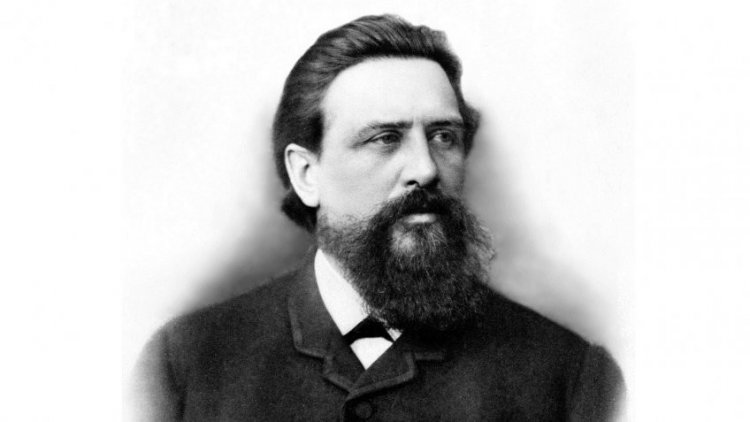 There are glaciers in the Central Tien Shan and the Pamirs named after Ivan Mushketov; during his expeditions, the great geologist and geographer explored new territories, discovered deposits of natural resources and new minerals in these regions.
Ivan Mushketov was born on January 21, 1850, in an Alekseevskaya village – today, it is part of the north-west of the Volgograd region, but in the middle of the 19th century the village was the center of the Khopyor district of the Don Army. Mushketov's father was a poor Cossack, Vasily Evgrafovich Mushketov, his mother died early. At the age of 17, Ivan Mushketov graduated from Novocherkassk Boys' Gymnasium and entered the Saint Petersburg Mining Institute as a scholar of the Don Army.
The future scientist began collecting minerals as a child, and by his last years at the institute, he had already explored the Southern Urals, where he discovered three minerals unknown in Russia. Ivan Mushketov spent a significant part of his life in expeditions. In 1875, the geologist began exploring the inaccessible Tien Shan ridges. The group spent six months on the journey, collecting geological and geographic information about the lands of the northern Tien Shan and the Kuldjin region. According to Ivan Mushketov's estimates, the expedition walked about four thousand kilometers in six months: "Fresh loose snow lay knee-deep; horses and men were slipping and falling; a lot of the equipment was broken and lost," the explorer wrote in his diary. New deposits of coal, manganese, iron, silver, and copper-lead ore were discovered during this journey. During the 1876–1877 mission in the southern Urals, Ivan Mushketov mapped new deposits of precious metals. In the Pamir-Alai, he explored the deposits of oil, oil shale, and gold. Ivan Mushketov described the results of his expeditions in scientific works, books, and geological maps.
In December 1877, Ivan Mushketov was elected as a professor of the Department of Geology, Geognosy and Ore Deposits of the Mining Institute, and in 1880, for his outstanding research, he received the highest award of the Russian Geographical Society – the Constantin Gold Medal.
At the end of the 19th century, Ivan Mushketov studied earthquakes – first Vernenskoye in the Almaty Region, where 151 people died, and later – an earthquake in the Caucasus, which destroyed nine villages. Together with a geologist and seismologist Alexander Orlov, Mushketov laid the foundations of national seismology, publishing Orlov's posthumous work "Catalog of earthquakes of the Russian Empire."
Ivan Mushketov died of pneumonia on January 23, 1902, in St. Petersburg. He is buried in the Smolensk Orthodox Cemetery.
Based on rgo.ru and Wikipedia materials
Photo on the homepage: forpost-sz.ru