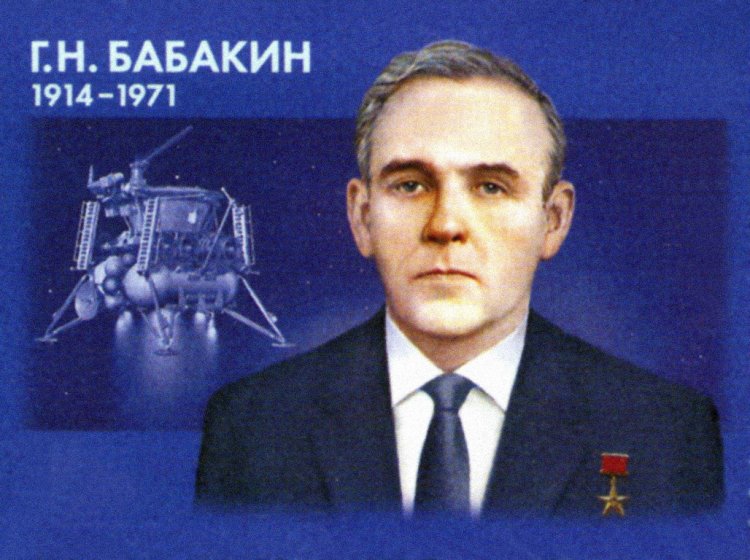 107 years ago, Georgy Nikolaevich Babakin was born – an outstanding Soviet design engineer in the field of rocket and space technology, Chief Designer of the Lavochkin Moscow Machine-Building Plant (now – NPO Lavochkina JSC) from 1965 to 1971, Doctor of Technical Sciences, Hero of Socialist Labor and recipient of the Lenin Prize.
As a supervisor and design engineer, Georgy Babakin worked on the tasks of the USSR space program. Thanks to Babakin's work, huge successes were achieved in the shortest possible time in the creation of devices designed for automatic exploration of the Moon and planets of the Solar System. We are talking about a series of automatic interplanetary stations called Luna, in particular the Luna 9 spacecraft, which for the first time in history made a soft landing on the Earth satellite and transmitted images from its surface.
In addition to Luna, under the leadership of Georgy Babakin, spacecraft of the Venera series were created, as well as Mars-2, Mars-3, which carried out the first soft landing on the surface of the red planet, and the famous Lunokhods.
Georgy Babakin became a corresponding member of the USSR Academy of Sciences in 1970. He was awarded the Orders of Lenin, the Red Banner of Labor, and the medal of the National Centre for Space Studies of France. Till his last days, he headed the design bureau.
The outstanding design engineer passed away on August 3, 1971, at the age of 56.
The article is based on open sources.
Photo on the page and the homepage: http://www.wnsstamps.post/en/stamps/RU132.14, public domain, https://commons.wikimedia.org/