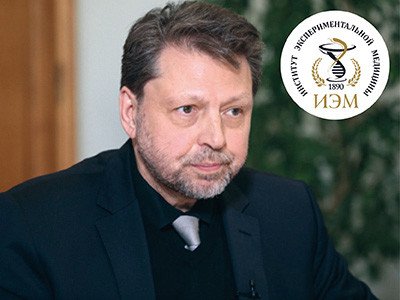 Researchers at the Institute of Experimental Medicine (IEM) in St. Petersburg are creating the world's first edible vaccine against coronavirus. Vladimir Chekhonin, RAS Vice President, commented on the unique development of his colleagues from St. Petersburg.
"A year ago, in its report, the Russian Academy of Sciences already informed the community that in St. Petersburg, at the premises of the Institute of Experimental Medicine, a team led by RAS Corresponding Member Alexander Nikolayevich Suvorov designed a variant of a vaccine candidate that provides unique opportunities for the development of mucosal, or special, immunity, capable of stopping infection immediately "at the gate" of the human body by producing a completely new type of immunoglobulin A class antibodies. This is a unique type of vaccine that confers protection to human beings, including protection against coronavirus infection.
A gene is introduced in probiotic bacteria, enterococci, that enables the expression of the S protein (the coronavirus protein) on the membrane of such bacteria. The body responds by targeting this protein with various antibodies, including immunoglobulins A. Such probiotic bacteria can be made a part of dairy starter, making this kind of vaccine tasty. A glass of milk or kefir may contain the necessary dose of bacteria to contribute to the formation of adequate immunity.
The vaccine is promising in several aspects. It promotes immunity against the virus "at the entrance gate." This vaccine can form immunity in the intestine, but it is in the gut that the virus functions and develops for a relatively long time – therefore it is very important to build intestinal protective barriers. It is also very important that the new vaccine is extremely scalable (a lot of doses can be manufactured in a short timespan), as well as the fact that it is introduced directly into the mouth in the form of dairy products. Another significant advantage is that special temperature conditions are not necessary to store and transport the vaccine: it can be used at room temperature.
I believe that the new 'tasty vaccine' is extremely promising. A candidate version of this vaccine has already been manufactured, and conditions are in place for further preclinical trials and deployment. For our scientists this is a new opportunity that may translate into the development of unique protection against a range of viruses and bacteria threatening the humanity."