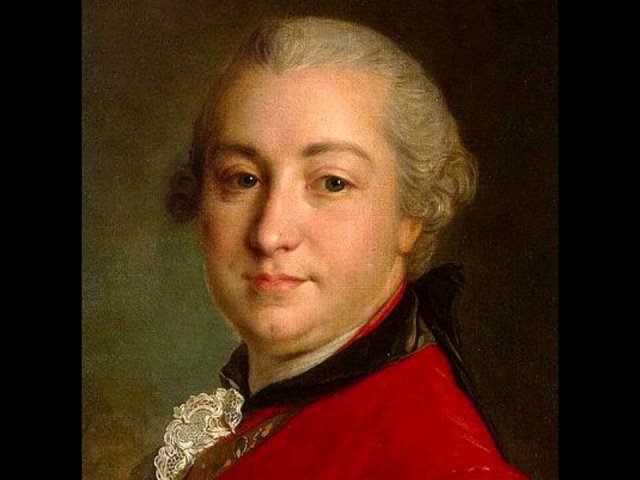 We all know that Moscow State University is named after Mikhail Vasilyevich Lomonosov, and was established by decree of Empress Elizabeth Petrovna, but in the history of the creation of the first Russian university, another person played a huge role – Ivan Ivanovich Shuvalov. Contemporaries even nicknamed him "the minister of the newborn Russian enlightenment."
"I always found him in the hall with a book in his hand… He was then 18 years old, very handsome, very helpful, very polite, very attentive, and seemed to be of a very gentle disposition by nature… Besides, he was very poor," Catherine II recalled.
Ivan Ivanovich Shuvalov, indeed, came from a poor noble family. However, he always looked neat and dressed in the latest fashion. At the same time, the young man was not a dandy but was of a gentle and calm disposition, well-educated and erudite. By the age of 14, the young man knew four foreign languages and continued to progress and perfect with age. Lev Berdnikov very cleverly characterized Shuvalov in his book The Russian Gallant Age in faces and plots: "Shuvalov had a philosophical mindset, a melancholic temperament and a leisurely rhythm of life, reflected in his favorite saying: "Slowly, little by little."
Ivan Ivanovich was the cousin of Alexander and Peter Shuvalov, who participated in the palace coup of 1741. Empress Elizabeth Petrovna, who came to power, appreciated the young and well-educated chamber junker. The trust had only grown over the years: Ivan Shuvalov was her only speaker, drafted the texts of decrees, and announced the highest decisions to dignitaries. It is hard to imagine that performing such high assignments and being a favorite of the Empress, Ivan Ivanovich Shuvalov did not carry a high title. In 1757, a decree was prepared to award him the title of count, the rank of senator, and 10,000 serfs. However, Shuvalov refused everything, agreeing to accept only the rank of adjutant general.
He actively promoted the development of Russian science and art, supported scientists, writers, and artists. He talked a lot with Mikhail Vasilyevich Lomonosov, was often present at his experiments, and took notes of the Rhetoric with interest. In 1755, at the behest of Ivan Ivanovich Shuvalov, Moscow University was founded. The date of January 25 was not chosen by chance. Saint Tatiana was chosen by I.I. Shuvalov as the patroness of the university in honor of his mother, Tatiana Rodionovna.  In 1757, the Academy of Arts was established. Ivan Ivanovich supervised both establishments, protecting and helping in every possible way. He gave his mansion to the Academy of Arts and donated his collection of paintings.
When Catherine II came to power, Ivan Ivanovich Shuvalov went abroad for 14 years. He was received with reverence by the best courts of Europe, the Russian intellectual maintained communication with European philosophers and kings. The Roman Emperor Joseph II drove him in his carriage, and the Duke of Orleans presented him with a commemorative snuffbox. Encyclopedists and philosophers such as Denis Diderot, Jean Le Rond d'Alembert, Jean-François Marmontel admired his erudition and breadth of views. Ivan Shuvalov even joined the Lilac League of Empress Marie Antoinette. Catherine II began to entrust him with diplomatic missions. Upon his return, Shuvalov was received with honors by the new empress. He continued to engage in educational activities: he organized literary salons, together with Princess Dashkova Shuvalov published The Interlocutor of Lovers of the Russian Word, took part in the compilation of the Dictionary of the Russian Academy – the first explanatory dictionary of the Russian language, went with the Empress on a trip to the south of Russia.
On the day of Ivan Ivanovich Shuvalov's funeral, Emperor Paul I stopped his carriage and took off his hat as a sign of respect and reverence. And so, a nobleman from a poor family became an example of how modesty and education can conquer the hearts and minds of mankind.
The article is based on open sources.
Photo on the homepage: wikimoskva.ru