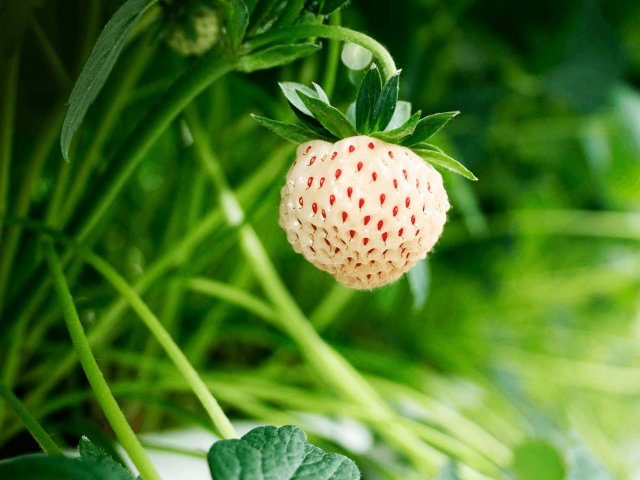 Can you imagine a liger or a pluot? It sounds like a spell and looks completely unbelievable. However, this is not the result of a magical act, but a gradual achievement of selective breeding – the science of creating new and improving existing breeds of animals, plants, and strains of microorganisms.
The word comes from the Latin seligere – "to choose." Selectionists can change the hereditary qualities of a living organism so that they match given qualities. Selective breeding is most popular in agriculture, helping increase the number of plant crop and animal breed varieties.
From Intuition to Science
Selective breeding is one of humanity's earliest achievements. It appeared during the first agricultural experiments of tribes, when people began to cultivate plants and tame animals. Primitive selection was accidental. For example, the people of the Andes did not like to eat bitter potato tubers. They gave them to the cattle and kept the sweet tubers for themselves, leaving them for sowing, being sure that the potatoes would be sweet. A similar story happened with carrots. Branched roots were considered a flaw, they were not used for sowing and the integrity of the root accumulated in a variety of different generations of carrots.
However, the intuitive selection was replaced by a carefully considered artificial selection over time. Peasants played a big role here. They began to grow spring and winter wheat in Russia and it spread all over the world. Winter-hardy varieties of clovers appeared. Pskov and Smolensk farmers bred an improved long-stalked flax, which pollinates itself and is much larger in size. Seed farming became a profitable business in the capitalist countries of the 18th and 19th centuries. In 1727, the famous Vilmorin seed company was founded near Paris, where Louis de Vilmorin created sugar beet by selecting colorless roots from table beets.
France was followed by seed companies in Germany, Austria, and the United States. Seeds were exported to many countries and brought profit to the selectionists. However, in the 19th century, breeding was not considered a science yet. It was more of a profitable business, where the secret of the bred crops was passed on secretly as well from one generation to another, like the ancient recipes of famous pastry chefs.
Suddenly Charles Darwin published the theory of evolution and later the theory of selection or the theory of artificial selection. Darwin's materialistic theory explained not only the emergence of species in nature, but also that of artificial forms in agriculture. "The key to the explanation lies in man's power to accumulate changes through selection; nature delivers successive changes, while man folds them in known, useful directions," Charles Darwin wrote in his theory of artificial selection. Since that moment, selective breeding has become a science with its own methods, including selection, hybridization, polyploidy and mutagenesis, introduction.
Plants
Selective breeding was evolving and improving. Among the Russian scientists, Ivan Vladimirovich Michurin was the most famous name in this industry. His work involved more than a thousand plants, a dozen and a half of fruits and berries, several dozens of botanical species. He gathered a unique collection of plants from the Far East, the Caucasus, Tibet, from China, Canada, and other countries in his greenhouse.
Things that today seem like familiar fruits and vegetables to us, in fact, were once a breakthrough in science. He even sprouted a variety of high-quality tobacco. The problem was that the yellow Turkish tobacco could not ripen in our country. Then the selectionist bred a type of tobacco of earlier maturity, with a lower percentage of nicotine. Yellow Bulgarian early tobacco, when crossed with Sumatra small-leaved tobacco, gave a new early-ripening aromatic sort that can ripen even in the Urals.
Besides tobacco, Michurin cultivated about thirty varieties of roses and other ornamental plants. The Netherlands offered him 20 thousand royal rubles in gold for the secret of creating the violet lily. It was incredible: the flower looked like a lily, but smelled like a violet. Michurin did not share his secret. The famous Michurin's apples of the Pepin saffron variety recover easily after winter frosts, taste sweet and can survive until February. Plums also became frost-resistant thanks to Michurin. By crossing blackthorns with them, the scientist got three varieties of damson plums. The most famous was Renklode Kolkhozny.
Today, the world of plant breeding continues to amaze us. You can taste yellow watermelons, purple potatoes, a hybrid of plum and apricot, of Brussels sprouts and Savoy cabbage, of apple and pear, pineapple-flavored strawberries, and much more. Here are some interesting, yet not the most exotic examples:
Romanesco broccoli = cauliflower + broccoli. It looks like an alien object. The fruit came to us from Italy. Mathematicians claim that the example of the Romanesco shape can easily explain what a "fractal" is.
Pluot = plum + apricot. Originally from the U.S., that is why it is named in English: plum and apricot. Pluot looks more like a plum, while its "brother" named aprium resembles an apricot. The fruit turned out to be sweeter than plum and apricot.
Watermelon radish = daikon + radish. It looks like a radish inside out: crimson on the inside and beige-yellow on top. It's tough to taste and not as juicy, but it tastes like a regular radish. It looks spectacular and can easily grow in your garden.
Nashi = apple + pear. A round apple that tastes like pear. It is hard, so it stands up well to transportation and storage. It was invented in Asia.
Tomtato = potato + tomato. Two-in-one: potatoes growing at the bottom and tiny cherry tomatoes at the top.
Animals
There are different types of breeding: inbreeding, outbreeding, and distant hybridization. Inbreeding is the crossing of closely related representatives: brothers, sisters, and their parents. That is how broiler chickens, which are superior to regular meat chickens in weight, came into being. Outbreeding is cross-breeding. For example, Mikhail Fedorovich Ivanov bred a pig breed by crossing a non-bred Ukrainian pig and a British large white pig. These pigs were unpretentious and had high-quality meat. Distant hybridization is a way of crossing different species. This is how mules (mare + donkey) appeared, docile like horses and hardy like donkeys. The reverse hybrid (donkey + horse) was not very successful and did not become widespread: hinnies were incredibly stubborn. A successful example is bester, a hybrid of beluga and sterlet. This fish is very tasty and large by weight.
For the most part, breeding animals is necessary for subsistence and for some kind of work. However, there are also some less practical, but curious examples.
Liger – the cub of a lion and a tigress. They can only live in captivity, because in real life their habitats do not match. Ligers weigh about 400 kilograms. They are the largest known members of the feline family alive.
Savannah – a breed of a wild serval and a domestic Siamese cat. It has only a noble and slightly arrogant appearance of a cat. By nature, savannahs are as loyal as dogs, very playful, and love to bathe.
Domesticated fox. In 1950, Soviet geneticist Dmitry Belyayev domesticated the fox. He achieved it by crossbreeding the most docile members of the silver fox species.
Kama – camel + llama. These animals do not match each other in height at all, so scientists bred the kama artificially, excluding the possibility of natural fertilization. It is interesting that in cases of distant hybridization even surrogate mothering or IVF method is possible among animals.
Grolar is a hybrid of a grizzly and a polar bear. Although genetically similar, in real life these species avoid each other. Grizzlies live and breed on the ground, while polar bears are more likely to stay on the ice. Grolars can survive in captivity as well as in the wild.
Microorganisms
It seems that since the humans have learned how to breed new species of plants and animals, the breeding of microorganisms does not look so impressive. However, in fact, it is a very important branch of breeding that enters the field of biotechnology and genetic engineering. Selection of microorganisms is extremely important for industry and agriculture. For example, the quality of bread on the shelves depends on the quality of yeast and the taste of yogurt in the store depends on the quality of fermented bacteria. Microbial selection is used for metal leaching, in wastewater treatment (read about it in our article), formation of methane as a combustible gas, and in medicine for drug synthesis. For example, for interferon (antiviral drug) or insulin (essential for diabetics). Selection and mutagenesis are considered to be the main methods of selective breeding in working with microorganisms.
The article is based on open sources.
Photo: joinfor.ru