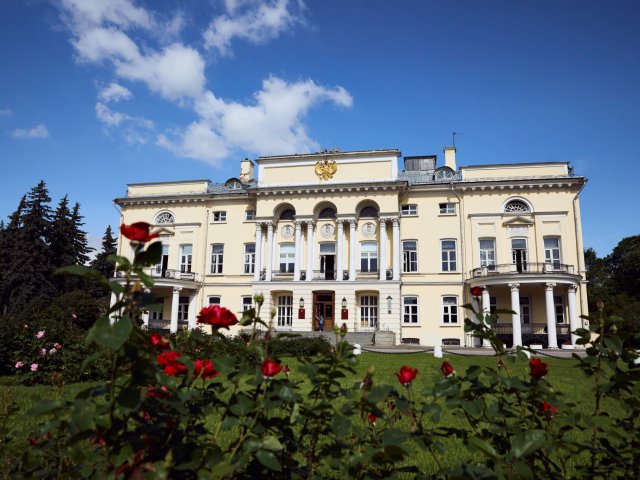 On July 15, 2021, an online meeting of the leaders of academies of sciences of G20 countries "Science 20" (S20) was held on the platform of the Accademia dei Lincei. The Russian Academy of Sciences (RAS) was represented by Yuri Yurievich Balega, RAS Vice President. 
Italy chairing S20 this year, the Accademia dei Lincei decided to draft two joint S20 statements and a separate statement in the area of social sciences and humanities (SSH20) with recommendations on relevant science-related global issues, which will be passed to the heads of state and government during G20 Summit, and which the meeting was convened to discuss. 
In his speech, Vice President of RAS Yuri Yurievich Balega focused on the impact of the pandemic on issues such as global inequality and demographics, improvement of the healthcare system, and digital globalization. 
"For academic organizations, such operation formats are important due to their public impact, since they allow academia representatives from different countries to develop joint recommendations for the leadership of countries and international organizations. It is not the first time that the Russian Academy of Sciences is taking part in such work, and we are pleased to see that our expert opinion is traditionally taken into account by our colleagues in the final statements. In addition, we are planning to hold a series of expert meetings with our colleagues from G20 countries, for further development of the recommendations," said Yuri Balega, Vice President of the Russian Academy of Sciences. 
The Russian Academy of Sciences proposed the following subjects for joint in-depth work by G20 scientific communities: 
Population ageing as a global demographic and socio-economic problem;
Social health as a social development factor; 
Forecasting technological change in the natural environment during the 4th industrial revolution, and finding ways to mitigate risks associated with economic activities in a new environment; 
Investigation of and addressing the issue of income inequality and improving prosperity of the population;
Impact of the pandemic on economic growth in G20;
Socio-cultural background factors in economic development;
Enhancing human potential in the context of improving society's quality of life.
The information was provided by the RAS International Cooperation Department.