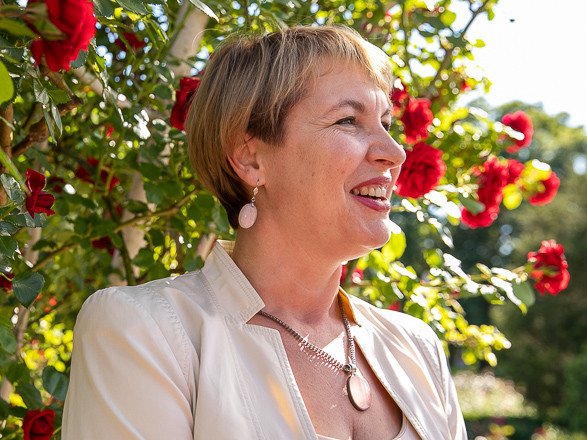 On June 11, as part of the press tour to the Republic of Crimea, the Scientific Russia portal and other mass media visited the unique Bagrov Botanical Garden of the Crimean Federal University. The guests came at the best time — various types of roses are in full bloom in the park. All in all, there is no shortage of beautiful plants for Simferopol residents and visitors to see, since there is a process that ensures that you can see some flowers in bloom whenever you come. We were able to talk to Anna Repetskaya, the Director of the garden, who told us about the present and the future of Bagrov Botanical Garden, about her favorite rose and the plant introduction process 
Anna Repetskaya believes that what makes the garden unique is the combination of beautiful exhibition facilities and an interesting collection of plants. Now, in early June, the garden has blooming roses, including collections of decorative, oil-bearing and wild roses. "One of my favorites is 'Pristine' Rose, white and pink, tender, beautiful and resilient. I love it so much," Ms. Repetskaya comments.
There is a large collection of essential oil plants in the garden. Their potential is demonstrated here better than anywhere else, for potential customers to see. Ms. Repetskaya is convinced that "the garden can be considered a testing platform."
According to the Director, all botanical gardens traditionally develop two main science areas: plant introduction, i.e. testing specimen with local flora or testing new varieties in a particular area in order to recommend the plant for mass use in greening activities following the testing; and preservation of biodiversity in the area. "In that sense, Crimea is extremely rich in flora, of course. So we have rare Crimean plants displayed here."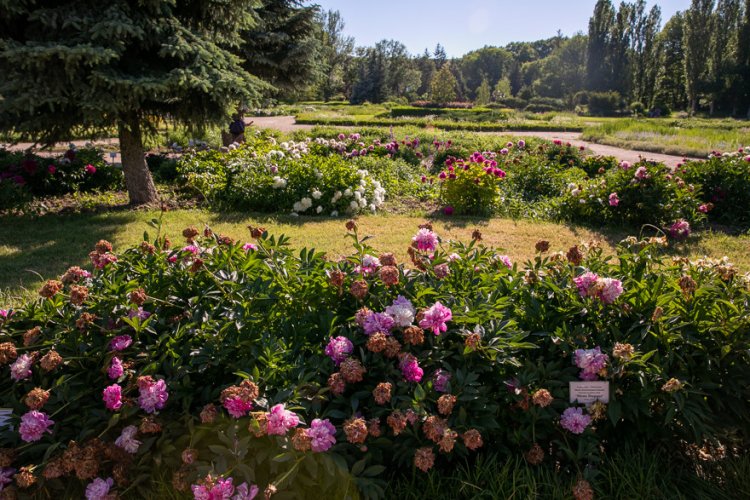 "As the botanical garden of the Crimean Federal University, were are, of course, an educational resource for training in various fields: from landscape architecture to biology, chemistry, history, and even jurisprudence. So the Botanical Garden can also be considered an educational center."
Another interesting thing is that local residents plant in the garden. "There are around 100 plants which were planted at various events. In addition, there are enthusiasts. For example, there is a man growing subtropical plants in Crimea. For instance, he planted a banana tree, which obviously shouldn't grow here. But there were 3 especially warm winters. This banana tree grew next to Canadian conifers."
nature. There is room for innovation even in the Botanical Garden. Specialists of the university created a geographic information system that covers all plants in the garden. Now, every plant has its GPS coordinates. And our employees have a large database with characteristics and observation results.
And of course, there are unique architectural solutions that have to be mentioned. For example, the gazebo dedicated to Vernadsky's theory of noosphere — the sphere of interaction between society and nature, wherein rational human activities become the determinant factor in development. "There is the concept of semantics of an object, i.e. the inner meaning of an object or site. This small architectural form is mostly closely linked to the meaning of the Crimean Federal University. There are various symbols here, which describe human activities. There is also the motto of the university: "Know thyself", which is also in line with the idea of getting to know yourself and transforming the world."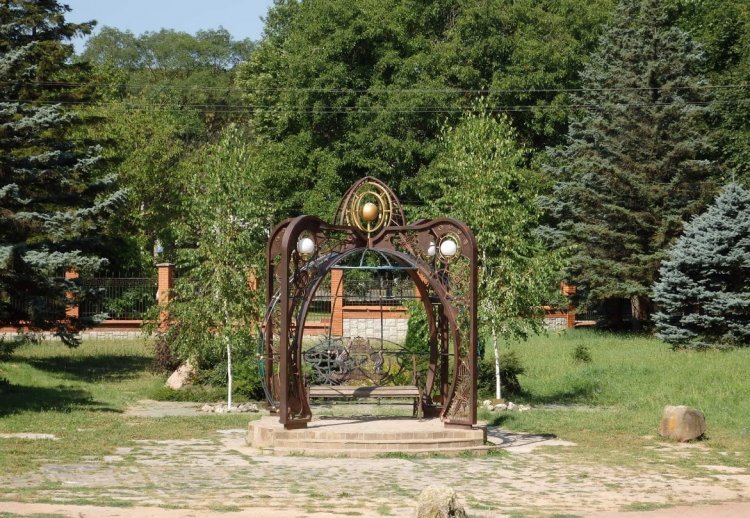 At present, employees of the garden are working on another idea for "transformation" — a science park in the Botanical Garden. "We are working on the idea to fill the garden with scientific and educational content covering multiple fields. This would give our visitors, primarily children, the chance to learn about progress in optics, robotics, life science, sports, etc., as our children should learn and get used to the idea that science is interesting."
This material was prepared with the support from the Ministry of Science and Higher Education and the Russian Academy of Sciences.