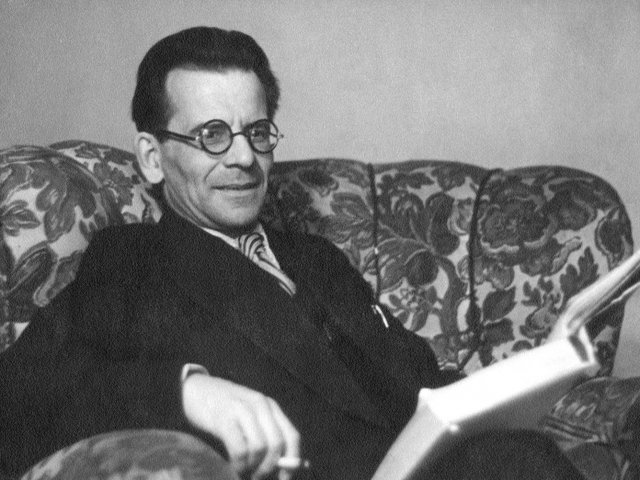 The Russian Academy of Sciences awards a prize for effective scientific work in the field of computing systems. It bears the name of Sergey Alexeyevich Lebedev, an outstanding scientist, a man who stood at the origins of the creation of Russian computers. Sergey Lebedev was born on November 2, 1902.
Sergey Lebedev was born into a family of Nizhny Novgorod teachers. They moved to Moscow when Sergey was already 18 years old – in 1921 he entered the Bauman Moscow Higher Technical School. In 1928 Lebedev defended his thesis, which was dedicated to the problems of the stability of power systems that were created in the Soviet Union according to the GOELRO state electrification plan.
In 1930, 28-year-old Sergey Lebedev began teaching at the Moscow Power Engineering Institute – it was separated from the Electrical Engineering Faculty of the Moscow State Technical University and became an independent institution. Later he published a monograph Stability of Parallel Operation of Electrical Systems, and in 1935 became a professor. Four years later, having skipped the Candidate of Sciences degree, he defended his doctoral dissertation.
And during the Great Patriotic War, Sergey Lebedev continued to do science – he was not allowed to go to the front. During the evacuation in the Urals, he created homing torpedoes, developed a system for stabilizing tank weapons when aiming, which was adopted into service.
After the war, in 1945, Sergey Lebedev created the first electronic analog computer in the Soviet Union to solve systems of ordinary differential equations: they are often found in problems related to energy. In 1947, he was appointed director of the Institute of Electrical Engineering of the Academy of Sciences of the Ukrainian SSR in Kyiv, where he established the Laboratory of Modeling and Computer Technology. There, under his leadership, they created the Small Electronic Calculating Machine: the first one in the country and in Europe.
At the Institute of Precision Mechanics and Computer Engineering, which today bears the name of Sergey Lebedev, he led the creation of BESM-1 – Large Electronic Calculating Machine. Later, other, improved models were produced. And BESM-1 became the first computer in a series of Soviet computers designed to solve a wide range of tasks.
In total, 15 types of computers were created under the leadership of Sergey Lebedev. Yuri Osipov, the President of the Russian Academy of Sciences in 1991-2013, spoke about the works that were the basis of computer engineering: "The unique developments of S.A. Lebedev defined the mainstream of world computer engineering for decades to come."
Sergey Lebedev died in 1973. He is buried in Moscow at the Novodevichy Cemetery.
Photo on the homepage: musium79
Based on open sources