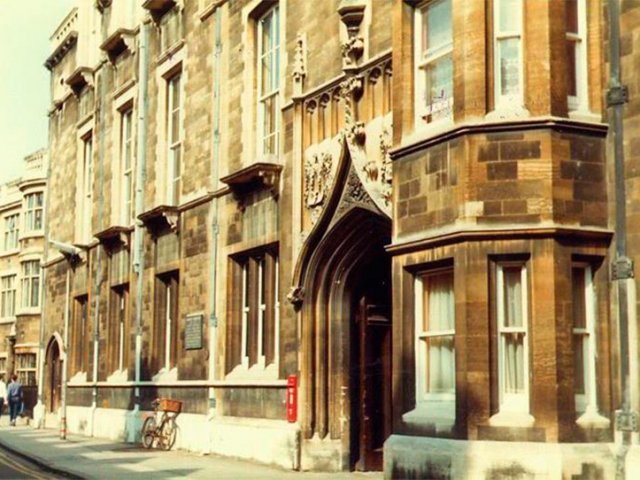 Less than 200 m from Pembroke Street to Bene't Street: the narrow Free-School Lane in the very center of Cambridge. The Cavendish Laboratory – the Department of Physics of Cambridge University – opened here on June 16, 1874.
"I never try to dissuade a man from trying an experiment; if he does not find out what he is looking for he may find something else." This phrase by James Maxwell, the first Director of the Cavendish Laboratory, became the motto of the scientific laboratory. At different times, Lord Rayleigh who discovered argon, Joseph John Thomson the physicist, and Lord Rutherford known as the "father of nuclear physics" were Cavendish Professors and all of them were Nobel Prize winners. There is a total of 27 names on the list of Nobel Prize winners who worked at the Cavendish Laboratory, including Pyotr Leonidovich Kapitsa, who came to Cambridge to work at 27 and developed under Rutherford's direction.
The Department of Physics at Cambridge University was created as the world's first training and scientific laboratory: students could study there and do research together with scientists who worked at the university. The Cavendish Laboratory is named after William Cavendish, 7th Duke of Devonshire and chancellor of the university – he donated 6,300 pounds sterling for the construction of a physics laboratory on condition that the Colleges provided the funding for a Professorship of Experimental Physics.
The Laboratory in the historical building expanded at a great rate until central Cambridge became so overcrowded that the department needed new buildings, which were built in the outskirts of West Cambridge. Students and professors moved there 100 years after the laboratory was founded – in 1974.
James Chadwick discovered neutron at the Cavendish Laboratory; the first experiment in controlled nuclear fission was performed there; there was nuclear bomb research in the laboratory during World War 2; and in 1940, the laboratory came up with the method of producing plutonium and neptunium by neutron bombardment of uranium-238 nuclei.
In its new buildings, the laboratory continued its previous research projects and launched new disciplines: major plants were developed for radio astronomy and semiconductor physics; scientists worked in biological physics and physics of medicine; physics of polymer semiconductors flourished.
The early 21st century brought discoveries in nanotechnology, ultra-cold atoms, and ultra-low-temperature physics.
Photo on the main page: unnatural.ru
Based on  The Cavendish Laboratory