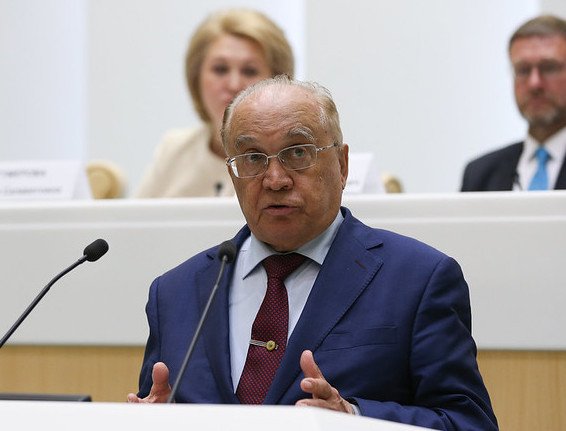 In the course of parliamentary hearings at the Federation Council devoted to topic Scientific Human Resources: State, Development Trends and Growth Tools, rector of the Lomonosov Moscow State University, RAS academician Viktor Antonovich Sadovnichy made a speech. As he stressed, about 45% of Russian scientists work at the domestic universities, where over 4 million students and 80,000 postgraduates study. It is a powerful intellectual resource of the country. "At the meeting of the Russian Rectors Union, we have repeatedly discussed the issue of raising scholarship size. Naturally, it is necessary to raise the size of scholarship for postgraduates, as well as increase support in the form of grants to let postgraduates focus on science. The future of postgraduate studies – the future of science!" the recto said.
According to Viktor Sadovnichy, organization of higher education lies in individual training trajectories. "The science set challenges to us, and new training trajectories adequate to these challenges are required," Viktor Sadovnichy emphasized.
"It is important to make easier for a student the switchover to other areas of training with securing a budget place for them, and fix it in the legislation. If we lose fundamental science, all our declarations about our intention to become the leading country in the field of research will make no sense. It is our obvious advantage. We should preserve fundamental science," the rector stressed. Moscow State University has founded 7 scientific education schools with over 1,500 professors, lecturers and young scientists working in them.