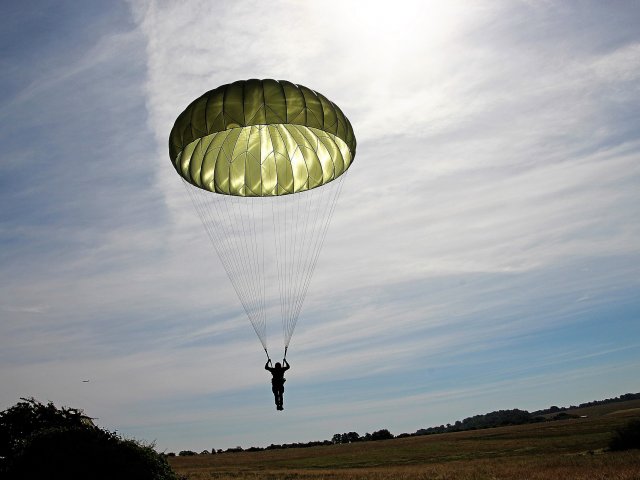 On 16 August 1960 military pilot Joe Kittinger made a parachute jump from the stratosphere to the ground. A US Air Force colonel, he jumped out of a high-altitude balloon gondola at an altitude of 31.3 km, thus making a journey into the distant layers of the atmosphere.
Dressed in a pneumatic suit, Kittinger was falling at a speed of almost a thousand kilometers per hour. The atmosphere at this altitude was so thin that the skydiver did not experience air resistance. After the jump, the American, describing his feelings, said that it seemed to him that he was just hanging in space. This lasted until he reached the troposphere – the lower layer of the earth's atmosphere, with a height of 8 to 16 kilometers. 
Kittinger's jump was recognized as the longest free fall in history. The fall from the stratosphere took just 15 minutes. The successfully landed skydiver was met by doctors, military personnel, and journalists.
Having jumped out of a giant balloon with a parachute, Joe Kittinger almost reached the edge of outer space, which had a great resonance in society. Subsequently, his altitude record (31.3) km was broken by other skydivers. 
Based on materials from open resources.
Photos: https://pixabay.com,  https://earthobservatory.nasa.gov (photo on the homepage).