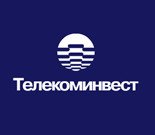 Open Joint Stock Company Telecominvest is a holding management company. It was founded in 1994 by the leading telecommunications operators of St. Petersburg, including St. Petersburg Telephone Network JSC and St. Petersburg Long-Distance Telephony JSC to ensure effective management of their subsidiaries. The holding owns blocks of shares in companies that operate in different regions of Russia and abroad. They provide mobile communication services, develop software, provide Internet access and operate in other business areas.
The key objective of Telecominvest Holding is to provide customers with high-quality voice and data services, as well as give access to various sources of information.
Telecominvest provides its services using a combination of mobile technologies and state-of-the-art fixed-line technologies, including broadband subscriber access of various types. The company is also actively working in the development of information and billing systems and next-generation information platforms.