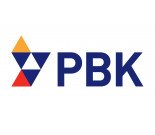 Russian Venture Company (RVC JSC) is a state-owned holding of funds and an institute of venture market development of the Russian Federation, a key government tool in the construction of a national innovation system. The company serves as a state-owned holding of venture capital funds to channel government incentives for venture capital investments and financial support of the high-tech sector, also playing the role of a state institute of development of the venture capital industry in the Russian Federation.
The company's mission is to develop a mature venture capital market and promote Russia's achievement of technological leadership in priority areas through the integration and development of resources, competences and initiatives of the state, society, private investors, entrepreneurs, research, expert and educational organizations to create and promote innovative products and technologies.
The Strategic Goal of RVC JSC
To become a significant participant in the international venture capital market by 2030, comparable to European holdings of funds in terms of the scale of operations and efficiency of the financial leverage employed to support Russian technological entrepreneurs in top-priority technology areas for effective conversion of scientific and technological investments into innovative technologies, products, services.
Corporate Governance
RVC JSC was founded in line with the Consolidated Plan of Measures for the Implementation of the Main Provisions of the Address of the President of the Russian Federation to the Federal Assembly of 2006 in order to increase competitiveness and develop high-tech industries (as approved by the Government of the Russian Federation Order No. 838-r of June 7th, 2006).
From 2015 on, the company has been involved in the implementation of the National Technology Initiative (NTI), and since 2016 has been performing the functions of the NTI Project Office (Resolution of the Government of the Russian Federation No. 317 of April 18th, 2016) as it is involved in project management, organizational, technical and expert analytical support, as well as informational and financial support for the development and implementation of NTI roadmaps and projects.
Investment Activities
Investment activities of RVC JSC are aimed at increasing venture capital supply through the creation of new funds together with partners: private, institutional and foreign investors, large corporations. RVC JSC invests in venture capital funds at the proposal of market participants, as well as initiates the creation of new funds with the involvement of professional investors and managers.
The General Director and Chairman of the Board of RVC JSC is Alexander Borisovich Povalko