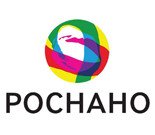 In 2007, a special federal law of the Russian Federation established the state-owned Russian Nanotechnology Corporation. On March 11th, 2011 it was reorganized as a fully state-owned open joint-stock company ROSNANO. During its existence, it has firmly established itself as one of the leading innovative companies in the country.
The main goal of ROSNANO PJSC is commercialization of nanotechnology development and the creation of real businesses based on nanotechnology. The company acts as a financial co-investor in projects with significant economic potential.
Areas of support for innovative projects include solar power and energy conservation, nanostructured materials, medicine and biotechnology, mechanical engineering and metalworking, optoelectronics and nanoelectronics and infrastructural projects.
ROSNANO is one of the country's largest technology investors. More importantly, its projects are exclusively hi-tech, as investments are only made in the field of nanotechnology, having totaled above 190 billion rubles over 10 years. According to 2016 financial statements, the total revenue of investees in the ROSNANO portfolio amounted to 369 billion rubles per year, and the total worth of the combined production of the Russian nano-industry was about 1580 billion rubles.
Within the company there are 10 nanotechnology centers. They provide a full cycle of services for the development of start-ups in the field of nanotechnologies, from marketing consultations to lease of premises and production equipment. In addition, there is already one technology engineering company – an innovative manufacturer with in-house process facilities.
A non-profit Foundation for Infrastructural and Educational Programs was also established based on state corporation. Its goal is to develop innovative infrastructure in the field of nanotechnologies, including the implementation of already-started educational and infrastructure programs.