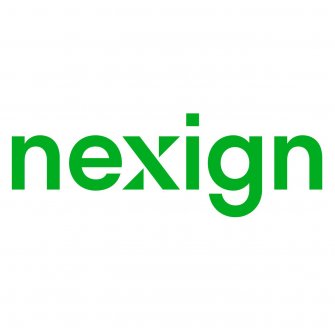 Nexign (part of IKS Holding LLC), a leading provider of business support systems and Internet of Things business platforms for telecommunications operators, has been developing practical solutions focused on reducing the total cost of ownership for customers since 1992. Today, as operators become digital service providers, Nexign helps them accelerate this transformation by providing advanced engineering solutions, flexible products, and services that make income diversification easier.
Nexign is proud to hold on to partnership principles in its customer relations. For more than 27 years the company has accelerated return on investment for telecommunication companies, guaranteed business prospects and supported long-term growth.
The head office of Nexign is situated in St. Petersburg, Russia, while other offices are in the CIS, South-East Asia, Middle East, and Africa. Nexign has successfully implemented more than 120 projects in 16 countries.
It is one of the Top 100 largest Russian IT corporations based on 2019 results. The general director of the company is Igor Gorkov, the commercial director is Aleksey Volynkin.
"For 27 years Nexign has earned a reputation of a reliable supplier, having completed more than 120 successful projects for leading telecommunications operators around the world. We view the markets of the Middle East, Africa and South-East Asia as our priorities, noting the favorable conditions for doing business in these regions, state support for new technologies – the Internet of Things, 5G, blockchain, as well as a number of digital transformation projects worked on by regional telecommunications operators. The business of any telecom operator is built on the creation of communication services and their sale to subscribers. These processes are based on OSS (Operation Support Systems) which manage the network and enable communication. Since its founding, our company has been involved in BSS systems (Business Support Systems) which are a separate layer that controls the sale of services, maintenance and subscriber billing. The stagnation of revenue from traditional communication services prompts telecom providers to diversify their income and include new digital products in their portfolios. With the use of high-tech BSS solutions, the carrier reduces the time to market for new products and services, creates a partner ecosystem to launch packaged offers together with partners, and increases profits by offering their subscribers diverse and personalized offers. As for IT platforms, depending on the business case, they can play the main role within the framework of a complex solution, for example, a smart city," said Aleksey Volynkin, the commercial director of Nexign, in an interview to the ComNews in 2019.