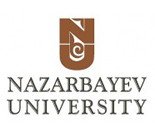 Nazarbayev University is a modern and intensively developing university located in the heart of Eurasia – the city of Nur Sultan, the capital of the Republic of Kazakhstan. It was founded by the First President of the Republic of Kazakhstan, Elbasy Nūrsūltan Äbışūly Nazarbaev, in 2010.
Nazarbayev University aims to become an internationally recognized research university whose core principle is the integration of education, science and innovation. The University is aimed at training a new generation of national leaders in the field of science, technology, entrepreneurship, medicine, public administration, education, thus contributing to the further development of the country.
The key distinguishing traits of Nazarbayev University include: legislated academic freedom and institutional autonomy, a predominantly international faculty, English as the primary language of instruction and research, strict academic requirements for admission and continued learning, and the integration of education and science beginning with baccalaureate programs.
All academic and research programs operated by the University are implemented in official partnership with the world's top 30 universities and international scientific organizations. The University includes a preparatory school with a Foundation Program, the School of Engineering, Sciences and Technology, Humanities and Social Sciences, the Higher School of Business and the Higher School of Public Policy.
Mr. Shigeo Katsu has been the President Nazarbayev University since December 2010. He is a Japanese economist and diplomat who has worked for decades in the United Nations and the World Bank. He is also the Chairman of the Board of Trustees of Nazarbayev Intellectual Schools, a member of the Board of Trustees of Nazarbayev Foundation and the Chairman of the Board of Directors of First Heartland Jýsan Bank JSC.