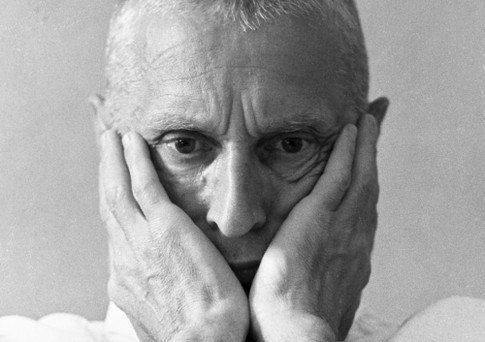 "If I could live my life anew, I would still have chosen the same: surgery, and reflection on the age-old questions of philosophy," said Nikolai Mikhailovich Amosov. Nobody counted how many lives he saved: during World War II alone, he performed more than 4 thousand surgeries. Yet, he didn't limit himself to medicine. Before the war, he earned an engineering degree. In the 1960s, he became head of the Department of Biocybernetics of the Institute of Cybernetics, where he worked on artificial intelligence. Nikolai Amosov had built his own wellness and anti-aging system, which he named "method of limitations and loads." A doctor, an engineer, a philosopher, he turned out to be a good writer, too. Already his book, The Thoughts and the Heart became a bestseller. The Encyclopedia Amosov is not only a compendium of healthy living and longevity advice but also a wise counselor.
"Only science will change the world. Science in the broad sense: the science of splitting an atom, and the science of raising children… And adults, too," argued Nikolai Ivanovich Amosov.
He lived a long life and was a wonderful doctor who saved countless lives. Ukraine awarded him with the title of Man of the Century. His wellness system and wise thoughts laid out in his books help us live and survive to this day. And change this world for the better.