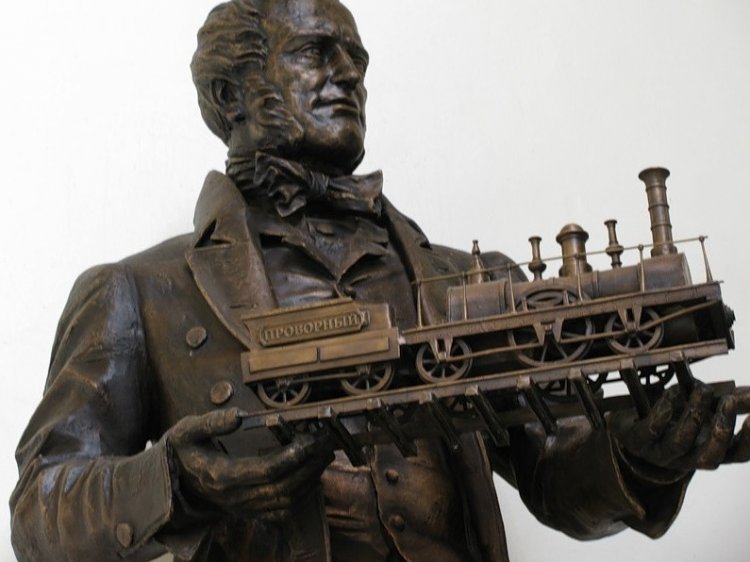 It is about him that poet Andrey Chernov shaped the following poem in his book ABC of Saint Petersburg:
Though professor Gerstner
Is a stranger here,
Stephenson's steamship
Will take him to Pavlovsk
Is it clear for you? No, you did not? Let us then turn to the letter of historian Karamzin's widow: "On Sunday, everybody – from nobility to lower-class people went to watch the testing of steam-driven carriages on the road to Pavlovsk." We can recite one more poem devoted to this very event, this time by Nestor Kukolnik: "…excitement,/ Anticipation, impatience…/ Orthodox Christians kick off the fun./ And the train having broken loose/ Is running quickly in the open."
Now, set these verses to Glinka's music, and you will get an impression of the opening ceremony of the first in Russia railway line Tsarskoye Selo-Pavlosk. It was professor Gerstner who built this railroad. He came to Russia on the invitation of Mining Ministry which, by the way, was reinstituted in Russia in 1742, also on April 18. Elizabeth I corrected the mistake of Czarina Anna Ioanovna, who had abolished Berg Collegium (mining ministry) with Manufacture Collegium (production ministry) and delegated their functions to Commerce Collegium (ministry of trade).