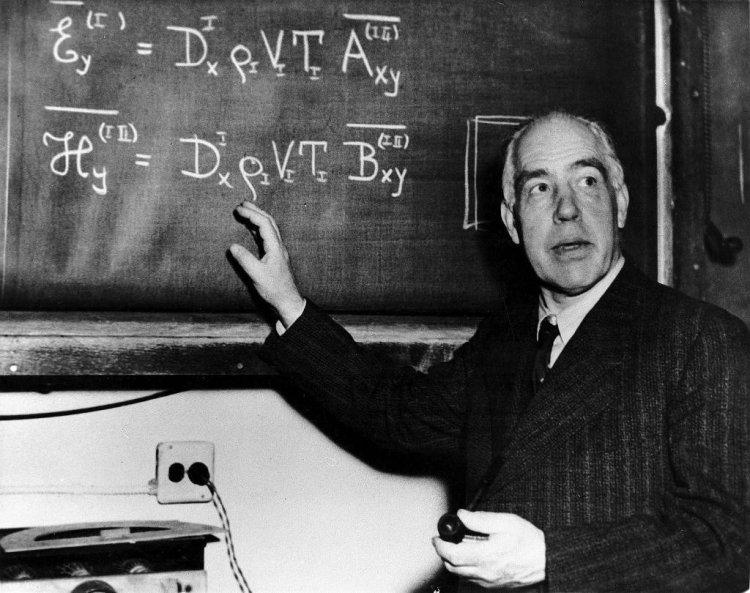 In 1922, a Danish newspaper told its readers: "The public's favorite, the famous footballer... awarded the Nobel Prize." This favorite of the public was Niels Bohrб the great theoretical physicist, one of the founders of modern physics. Niels Bohr's credibility in scientific circles was so great that the following phrase was attributed to Igor Kurchatov: "There is no Bohr, except the Bohr."
They say that nature skips generations on the children of geniuses. But this was not the case: Niels Bohr's father, a professor at Copenhagen University, was nominated for the Nobel Prize in Physiology or Medicine twice. The work of father was finished by the son – he did receive a prestigious award after all – for achievements in the study of the structure of atoms and the radiation. Back then, the creator of atomic theory and co-author of a planetary model was known as a goalkeeper in his native country, and he also got mixed up with his brother Harald: it was he, and not Niels, who received a silver medal at London Olympics. Niels was content with his gold Nobel prize. "This is the highest form of musicality in the sphere of thought!" – that is how an acknowledged genius Albert Einstein reviewed the Bohr-Rutherford planetary model of the atom.
When the Nazis occupied Denmark, Niels Bohr, along with his son Aage, fled to Sweden on a fishing boat. According to legend, his Nobel medal was left at his house – dissolved in aqua regia and hidden in the laboratory. Upon his return, the creator of modern physicists recovered the gold from solution and ordered a new medal.
As an honorary member of almost all Swedish foreign academies was transferred to England, and in the absence of other transport, he flew in the bombing bay of the aircraft and almost died. In Britain, Bohr was actively involved in work on a nuclear project, but the he did not endorse the creation of bombs and called for a complete ban on nuclear weapons.
They also say that Niels Bohr nailed a horseshoe over the door of his house. That's what he said in response to the bewildered question of a colleague: "Do you really believe that horseshoe brings happiness?" – "No, but I was told that it works even if you don't believe in it."