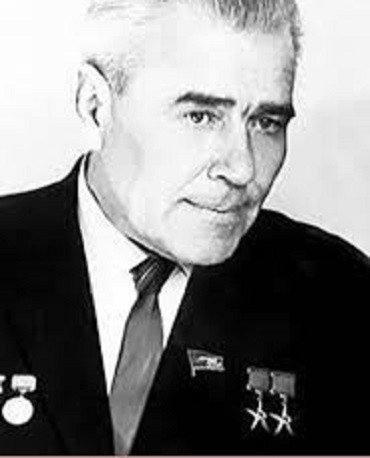 The future Chief Designer entered the Moscow Aviation Institute as the popularity of Soviet aviation peaked. An honors diploma in aircraft engineering led him to Polikarpov's design office.
When World War II started, Yangel, who was not even thirty, was appointed to serve as the director of the plant and organize its evacuation. During the war, Yangel also worked with Mikoyan and Myasischev. In the first year of peace, the promising specialist was transferred to the ministry and then sent to work in a new industry. In 1951, Mikhail Yangel became Deputy Chief Designer of the Experimental Design Office (OKB-1) of Sergey Korolev's Research Institute (NII-88), and in 1952 – Director of the Institute. Later, Yangel was "given" his own design office to develop missiles that used a new type of fuel, which improved their combat readiness. The design office OKB-586, more commonly known as Yuzhnoye, was based in Dnepropetrovsk, where Mikhail Yangel worked for the rest of his life. Yangel's designs became key products for the strategic missile troops. He also worked for the peaceful space sector. The results of his work could be seen in the Red Square, at the Baikonur, and in orbit.
He was not forgotten, the memory of the missile designer eternalized in monuments to him, erected in Zheleznogorsk-Ilimsky and Dnepropetrovsk. Moreover, there are even two such monuments in Baikonur: one in the city and one – at the cosmodrome.