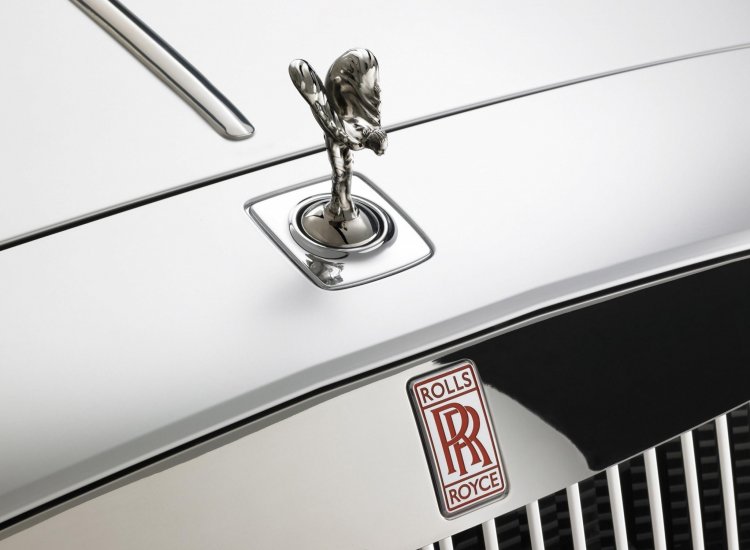 Henry Royce was the fifth son of a miller, and he only attended school for a year. But by the late 19th century, his firm was producing lifting cranes that Royce designed himself. It is so successful that they outlived the designer and had remained in production until 1964. In May 1904 the self-taught engineer who had just built a car of his own design was introduced to the aristocrat Charles Stewart Rolls. The two car enthusiasts got along in a flash. And ever since, their names have been considered one and the same. Always together, separated with a hyphen: Rolls-Royce.
Rolls took on financial matters while Royce was responsible for all the engineering and technology. Yet, cooperation did not last long: Rolls was into aviation, and the airplane killed him. A biplane piloted by Rolls fell apart mid-air, and he became the first British to be the victim of a plane crash. It happened in 1910, but by this time the Silver Spirit was already riding the London streets. The silver-glittering car resembled a ghost somewhat.
It was called a ghost thanks to its smooth and almost silent run. And so, it kicked off a product line: Ghost, Spirit, Phantom. Witty journalists compared Rolls-Royce to Astrid Lindgren's Karlsson-on-the-Roof – calling it a ghost with a motor.
The car of superstars and kings, billionaires and dictators is not only famous for being silent. It is also a standard of careful workmanship – all assemblies and parts bear personal stamps of workers, manufacturers and assemblers. Other hallmarks of the brand include long trials and the luxury of all materials – even a special variety of cows was bred to obtain especially gentle skin for cabin upholstery. The delight from possessing such a vehicle can be described in one word – ecstasy. Perhaps there is a reason why the figurine adorning the hood of Rolls-Royce is called The Spirit of Ecstasy. Now the sculptural image of Miss Eleanor Thornton is more often referred to as "the Flying Lady" or, totally derisively, "Nellie in a nightdress." She has been standing on the hood since 1911, and in 1934 fell to her knees: the standing lady greatly distracted the driver. Those who believe she fell to her knees as a sign of mourning for Henry Royce are wrong. But by the way, the self-taught commoner Royce passed away being an aristocrat: he was produced into baronets for Rolls-Royce and his work on aviation engines.