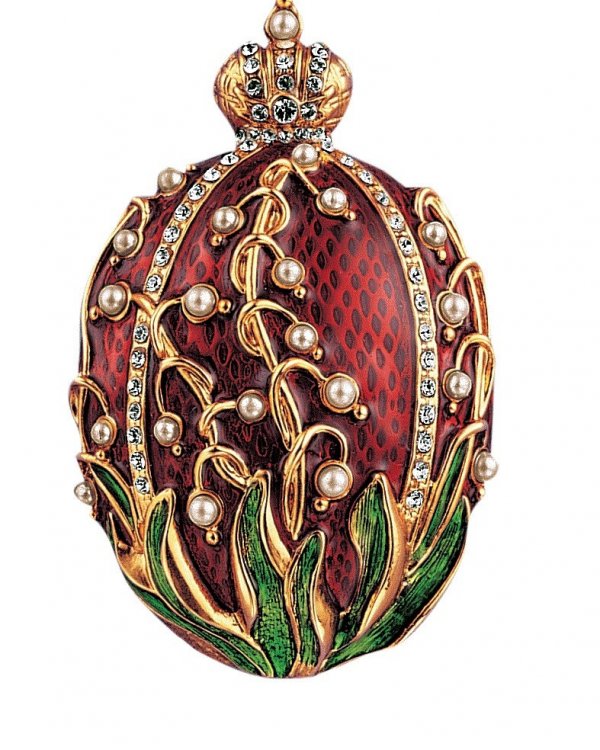 He was like the legendary chicken who lays golden eggs. His mastery of eggs was so great that the term "Fabergé eggs" has become as commonplace in Russia as "the wheel of Fortune" or "Vishnevsky's ointment."
Fabergé's ancestors were Huguenots who fled France for Germany and thence moved into Russia. His father learned jewelry and founded a firm that Karl headed at the age of 26. There he began to produce embodiments of his bold imagination.
Demand for his articles was especially high on the eve of Easter.
Packed with surprises made of gold and silver with gems, Fabergé's Easter eggs were highly prized. "In the memory of Peter I," "Napoleonic," "The Gatchina Palace," "The Trans-Siberian Express," "Mosaic," "Madonna's Lily," "Clover," "Memories of Azov," "Lily of the Valley," "In Honor of the 300th Anniversary of the House of Romanov" (featuring tiny portraits of all royal members of the House of Romanov), "In Memory of the 15th Anniversary of Nicholas II's Accession to the Throne" and so on. Buyers of products bearing the "C. Fabergé" label included not only Russian monarchs, but also members of all dynasties of Europe and even kings of Siam.
But the Russians were the first and foremost: in 1885, Carl Fabergé became the supplier of His Imperial Majesty's court. And he continued to be until the Revolution had shattered his well-established business. Fabergé and his family left Russia in 1918. Then his masterpieces departed: the famine-stricken country used them to pay for American grain imports during the era of military communism.