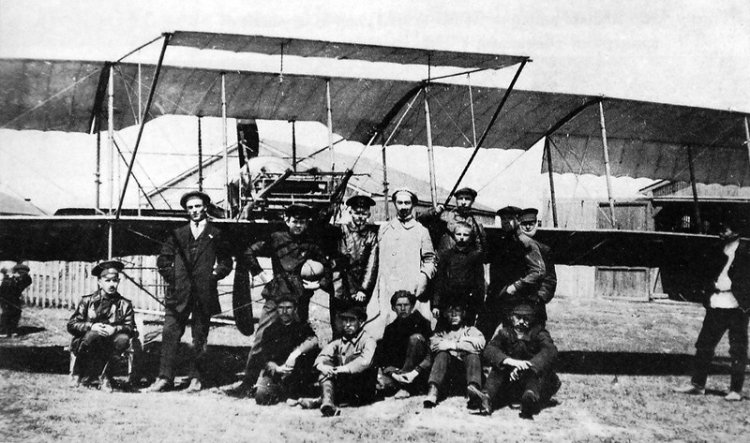 For the time being, the Khodynskoe field, notorious for crowd crush with casualties during coronation celebrations, was not built up. It was not the festivities that helped, but the scientific and technological progress – the rapid development of aviation at the beginning of the last century. The first flight that day was entrusted to Mikhail Fadeevich Scipio del Campo. The count in the second generation – his father just bought a loud title – was one of the first enthusiasts in Russian aeronautics. The funds allowed him to graduate from an aviation school in France.
The godfather of the aerodrome parted with Russia in 1914, but the aerodrome itself, located almost in the center of Moscow, oddly enough, survived through Soviet times. In full accordance with its location, it was called the Tsentralny (Central) Aerodrome and at first bore the name of Trotsky, and then M.V. Frunze. During its wondrous and almost the centuries-old history, the aerodrome has seen aircrafts of all generations, starting from Farmanov and ending with ultra-modern MiGs.
It was from here that the first Soviet regular planes began to take flights, it was here that the famous pilot Valery Chkalov died during the tests. The aerodrome, as a stove once did, marked the beginning of the Moscow and Russian aviation industry. Buildings of factories and design bureaus bit off pieces of the airfield area, but they themselves worked in the glory of aviation.
Nothing flies here now – the field has been built up after all.