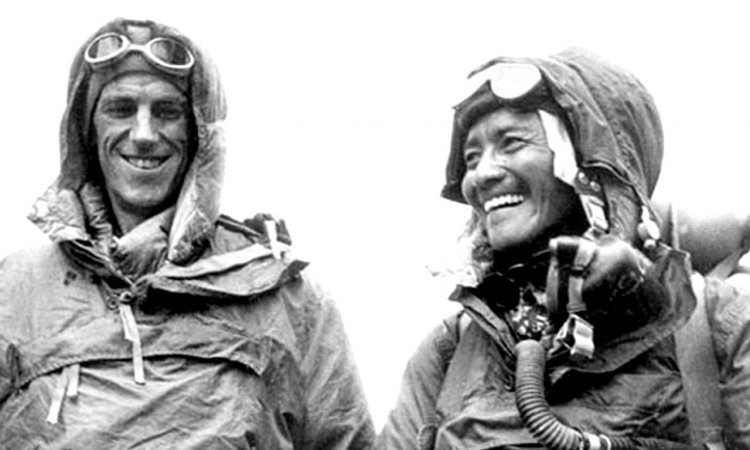 Man finally set foot on the highest point of the earth – Mount Everest. Or rather, four feet set there at once: those of New Zealander Edmund Hillary and Nepalese Sherpa Tenzing Norgay. Four hundred members of the expedition remained far below. Those included 360 porters, twenty Sherpa guides and a dozen subjects of the English crown headed by the leader, John Hunt. John Hunt happened to be a lucky man, having invited to the company the New Zealand beekeeper Hillary and the most experienced Sherpa Tenzing who had already accompanied expeditions to the Everest.
And finally the summit was conquered! It was almost a hundred years after the English topographic service in India discovered the highest peak of the world, calculated its height at 8848 meters and renamed the faceless "Peak XV" to Everest – the surname of its chief. The uncle of the writer Ethel Lillian Voynich never stepped on the slopes of his famous namesake, to say nothing of trying to conquer it. But there were other willing people – the Chomolungma (in Tibetan) or Sagarmatha (in Nepalese) was approached countless times over the hundred years. Hillary and Tenzing were the first to finish.
Their success has been repeated numerous times. But the record was never beaten – there is no higher peak.