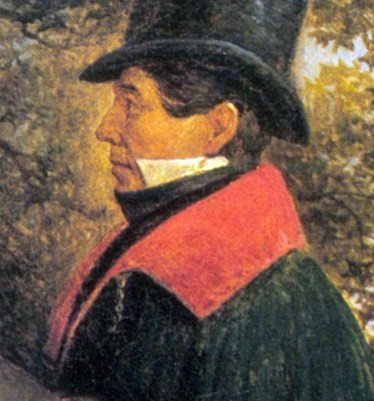 "With Homer you conversed alone for days and nights,
our waiting hours were passing slowly…"
Pushkin's lines confirm the facts. Gnedich began translating the Iliad in 1807. He considered the translation complete only on October 15, 1826 O.S. Alexander Sergeevich shared his impression of Gnedich's work:
"I hear the long-silent sound of divine Hellenic speech,
the great old man's shade I sense with perturbed soul."
This is in verse, and in prose: "... It is with a feeling of deep respect and gratitude that we look upon a poet who proudly dedicated the best years of his life to the exclusive labor and selfless inspiration, of this absolutely unique, lofty feat."
Poet Gnedich, renderer of Homer the Blind, was himself one-eyed,
likewise, his translation
Is only half like the original.
It was said by Pushkin as well. The literary prankster was unable to resist the temptation to play up on words. However, he did not publish this during his lifetime, and he crossed out it thickly in his draft.