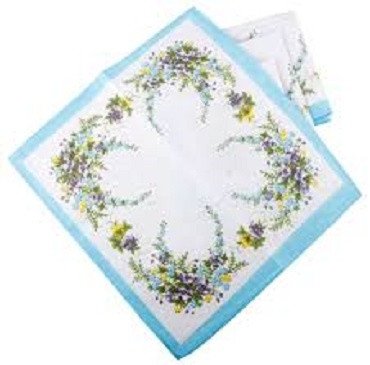 The decree did not perish with the monarch, executed during the French Revolution, but is obeyed to this day with rare consensus.
The proof could be easily found in your handbag or the back pocket of your pants. Want a bet you have a square handkerchief tucked in there?
The handkerchief prescribed by honest doctors for rhinitis (at a dosage of three to six a day). The handkerchief known to Roman patricians as muscinium (a handkerchief for wiping the nose) or sudarium (a handkerchief for mopping up sweat). The handkerchief that Erasmus of Rotterdam recommended all decent people to use instead of their hats, sleeves or palms. Prior to the royal decree, handkerchieves were oval or oblong, whichever the haberdashery manufacturer chose.