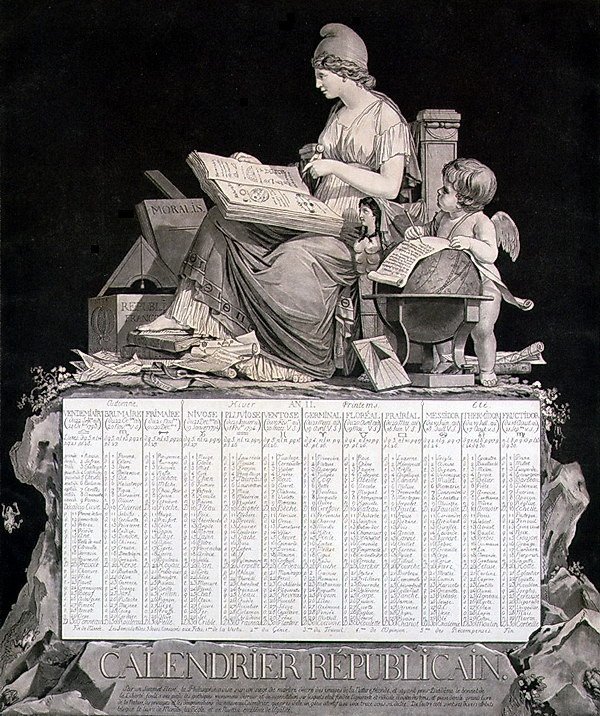 "The era of the French is counted from the Republic, which took place September 22, 1792..., at 9:18:30 in the morning." According to the decree of the National Convention quoted above, the French replaced the birth of Christ with the declaration of the republic and started counting their era from that date. The era became known in history as the French Republican Calendar, with 12 months of 30 days each. Like ancient Slavs, the French named their months after weather phenomena and seasons: windy, snowy, hot, etc. The five or six extra days needed to complete a year were called holidays, which celebrated genius, labor, virtue, honors, opinion, and in leap years – also the Revolution Day, with all the holidays celebrated in the former September.
Why did they do this? It was explained in a special decree: "The usual calendar… only served to celebrate… enslavement of the nation, shameful triumphs of pride, vice, stupidity … The French are starting their era from the foundation day of liberty and equality…."
The French tormented themselves with the new calendar for as long as 13 years. On December 31, 1805, they went back to the old Gregorian Calendar.