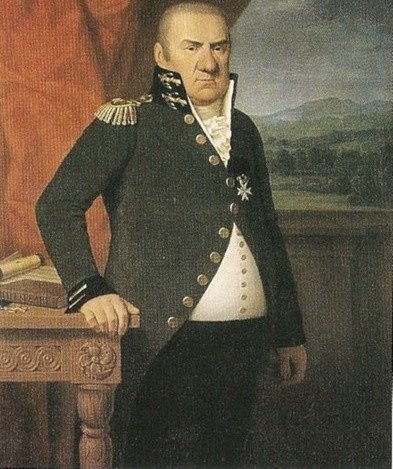 People would make drawings of him as a frog because of the first syllable of his surname, while peasants working on his construction sites called him varenye (jam) due to the similarity of the word to his surname and for his sweet talk. He was short and so ugly that he was mocked. However, the palaces designed by Quarenghi were beautiful beyond words. He made them so elegant and harmoniously well-proportioned that, when the Russian Empress Catherine II once saw them, she invited the architect to work for her.
That was how Giacomo Quarenghi ended up in Russia. He took full advantage of the opportunity and populated Saint Petersburg and its surroundings with architectural masterpieces.
Let's remember them all by name: the Smolny Institute, the Academy of Sciences on the University Embankment, the Manege of the Imperial Horse Guards and the Hermitage Theater – in Saint Petersburg, the Gostiny Dvor shopping arcade in Moscow, and the Alexander Palace at Tsarskoye Selo.
Quarenghi's most famous creation is the Smolny Institute. The current residence of the Governor of Saint Petersburg is a notorious building: Kirov was assassinated there, marking the start of a mass terror campaign. That was the last thing Quarenghi could have possibly thought of as his building was meant for a girls' boarding school.
Giacomo Quarenghi's destiny was not a common one: he designed the first building in Russia that was meant for an educational institution from the start. It was him, Giacomo of Bergamo, who developed the layout plan of classrooms and service facilities, which outlived him by two centuries and is still used in school designs.
He survived two monarchs and gave Saint Petersburg its famous classical look – no small achievement for a man from Bergamo, the second one we know after Truffaldino, the servant of two masters.