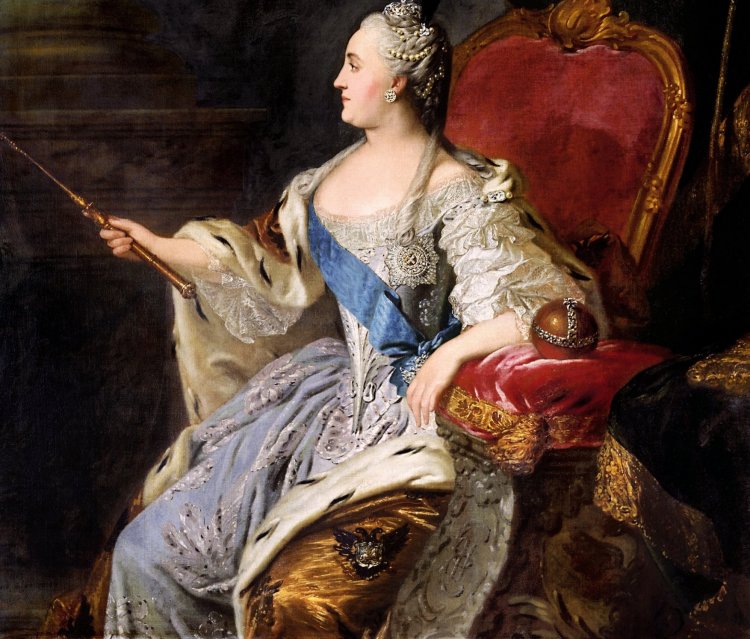 When she was fifteen, the extremely ambitious girl Sophie-Federica Augusta of Anhalt-Zerbst was sent to Russia for a marriage with the successor to the throne and her second cousin Pyotr Fyodorovich. In Russia, she was baptized into the Orthodox faith and given her name in honor of Empress Elizabeth's mother, Yekaterina Alekseyevna.
By the time her husband ascended the throne, Catherine was already firmly convinced he was a dullard. Her opinion was shared by many subjects of the newly enthroned Emperor Peter III: he was accused of ignorance, lack of intelligence, distaste of Russia and a complete inability to rule the country. A coup was ripening in the Russian state. Early in the morning of July 9 (under the Gregorian calendar) 1762, the brothers Grigory and Aleksey Orlov brought Catherine from Peterhof to St. Petersburg and proclaimed her empress Catherine the Second. The troops swore loyalty to the new female autocrat. Peter the Third, who was residing at that time in Oranienbaum, did not dare to resist and abdicated. He died in suspicious circumstances a few days later.
The golden age of the enlightened female monarch lasted for thirty-four years.
Under her rule, Russia set foot firmly on the Black Sea and expanded onto southern lands: Crimea and the Kuban frontier. Under the partitions of Poland, Russia received a part of Belarus and Lithuanian provinces, as well as the Duchy of Courland. The Treaty of Georgievsk with Georgia was signed under Catherine's rule. Catherine the Great established 29 provinces and built almost one and a half hundred cities. Under her rule, Russia began to vaccinate against smallpox, founded an observatory, anatomical theater, botanical garden and a physics lab. The Academy of Sciences gained worldwide fame, and a new Russian Academy was founded – specifically for research in the field of Russian language and literature. Catherine the Great cared about the education and treatment of the people as well: she opened hospitals, schools, advanced women's education.