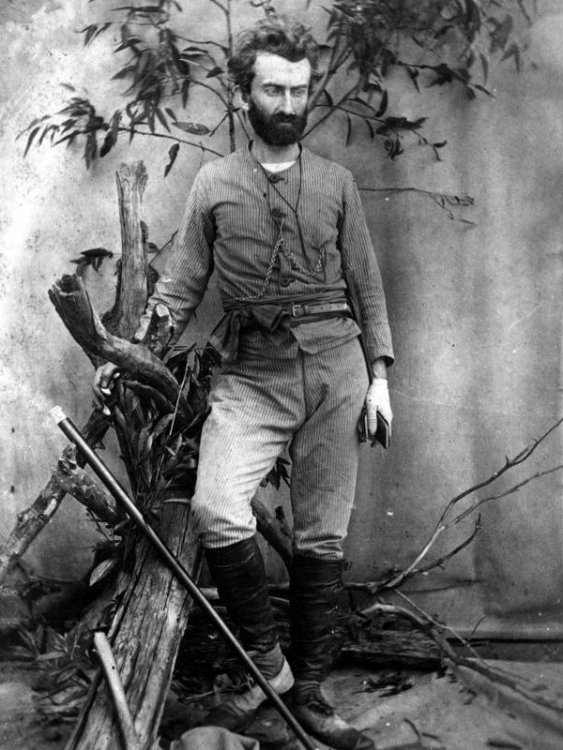 "You are the first who, without doubt, proved by experience that man is a man everywhere, meaning that it is a kind and sociable being." These are the words that Leo Tolstoy directed at Nikolay Nikolayevich Miklouho-Maclay, Russian ethnographer, anthropologist and explorer. The author of 160 scholarly works is honored all over the world — A UNESCO citizen of the world contributed to the ethnography so much that his birthday became a professional day of ethnographers.
Nikolay Nikolayevich was born in Novgorod Governorate where his father, a railway engineer, built the Saint Petersburg-Moscow railway. There was a joke in his family that Miklouho-Maclay was destined to have a passion for adventures since he was born on the move. His active stand in life interfered with his study at Saint Petersburg university – Nikolay was dismissed for participation in the student rallies. He went to Germany to study in Heidelberg, Leipzig, and Jena. From there, he went on the first expeditions to the Canary Islands, Morocco, and the coast of the Red Sea. And eventually he came back to Russia. But not for long.
"From now on, my goal is to think and try to understand what is around us. A sea with coral reefs, on the one hand, a forest with tropical vegetation, on the other hand – both full of life and diversity. I was happy I had finally reached my goal." That he did. He studied the indigenous population in the Southeast Asia, Australia, and Oceania; proved that they are the same us only living further south; introduced the Russian words into their languages, such as "toporr" (meaning "axe"), which locals use to denote any steel hatchet. And he even phonographed their speech.
Today, it is no wonder to meet a Papuan named Maclay on the Maclay Coast in New Guinea – he is well remembered, apparently.