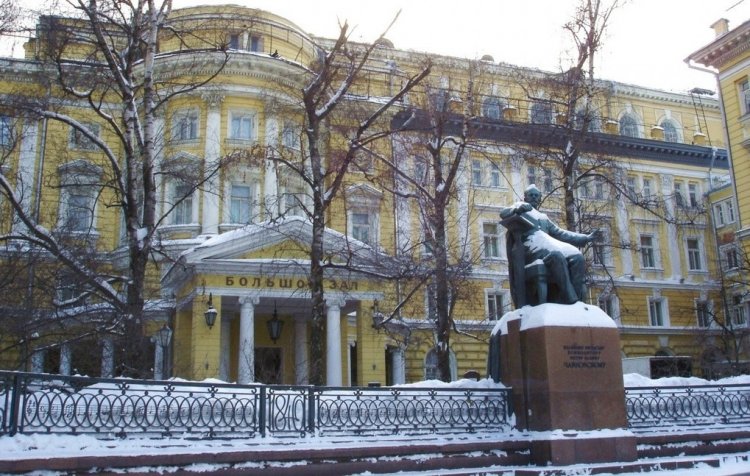 In the 15th century, there were city orphan asylums in Italy intended to protect them from bad influence and teach them different crafts. These asylums were called conservatories, which word is derived from the Italian term meaning "to conserve." Over time, children were chiefly taught music and liturgical singing. Therefore, conservatories earned fame of establishments offering musical training rather than making conserves as a famous character of a famous anecdote thought.
Two brothers, Anton and Nikolay Rubinstein, played the decisive role in creation of conservatories in Russia. Both were pianists, conductors and renowned Russian musical figures. Both were the founders but Anton Rubinstein founded a conservatory in Saint Petersburg in 1862 and Nikolay Rubinstein founded a conservatory in Moscow four years later. He established it not from scratch but from his musical classes of the Moscow Department of the Imperial Russian Musical Society.
Maybe, you think that the opening ceremony, during which Tchaikovsky performed, took place at the Conservatory in Bolshaya Nikitskaya Street where now is his monument with a funny fence made of notes? No, the Conservatory was first located at Vozdvizhenka and then moved to Nikitskaya Street where it settled down, completed and rebuilt.
Today, the portrait of the founder, Nikolay Rubinstein, is above the stage in the Grand Hall of the Moscow Conservatory. Pyotr Ilyich Tchaikovsky who performed the introduction to Glinka's opera Ruslan and Lyudmila so brilliantly would later dedicate Trio in A minor for Piano, Violin, and Cello, Op. 50, to "the memory of the great artist" and his friend.
And nothing should be fixed at the conservatory, as Zhvanetsky said jokingly. There is a little logical fallacy though, as Rubinstein founded the conservatory but it was named after Tchaikovsky, a graduate of the Saint Petersburg Conservatory.